When Battlefield 5 launches on the 20th of November (or earlier, if you take advantage of one of the means of gaining early-access), the game will include eight different maps. Some of these were playable during the open Beta, although gamers have yet to play on most of them. Of these eight, just like Rotterdam, Narvik was one that did in fact feature in the Beta. Nevertheless, DICE has now released further details about the Norwegian map.
Battlefield 5 Maps: Narvik
The Battlefield 5 map Narvik is set during the historical Battles of Narvik; an early stage of the German invasion of Norway in 1940. The conflict saw allied Norwegian, French, Polish, and British troops facing German invading forces. Despite early naval victories, the allied forces suffered from very poor (almost nonexistent) communication, and the region of Narvik was ultimately abandoned to the German invaders. DICE's overview of this Battlefield 5 map in the Conquest game mode notes that it includes infantry, tanks, and aircraft. Its size is listed as "Medium-Large," putting it somewhere between the size of Rotterdam and Twisted Steel, for instance. DICE describes its tempo as "Moderate-Fast."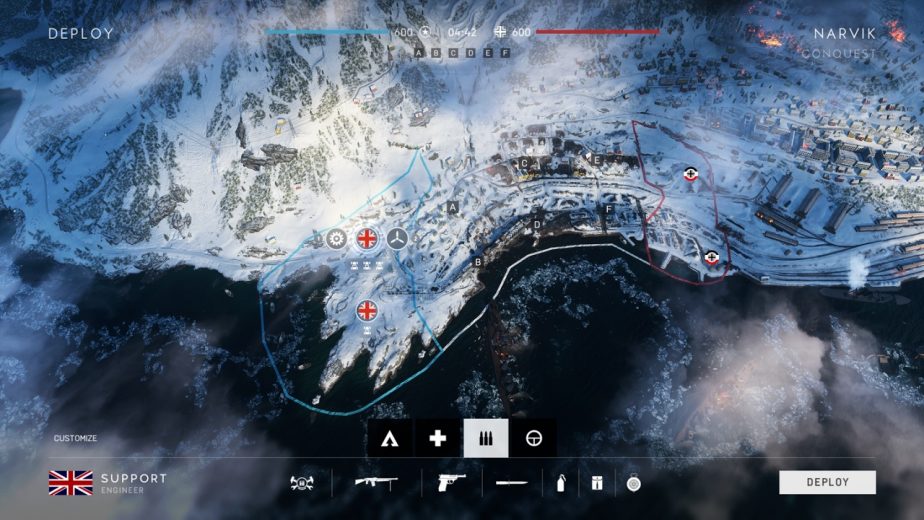 "If you're looking for a solid map with a little something for everyone in terms of play styles," says DICE; "Narvik is a great choice. Whether you want aggressive, close-quarters combat in the now ruined streets of the city centre, or more open battle with clear line-of-sight options for Recon snipers down by the harbour, you'll find it here. Climb into the cockpit of a Spitfire and rain death from above on enemy positions or tear through war-torn neighbourhoods in a Panzer, grinding formerly charming houses beneath your treads. Narvik is the very definition of all-out war."
The Narvik Battlefield 5 map is available in the Airborne, Breakthrough, Conquest, Domination, Frontlines, and Team Deathmatch modes. Additionally, the first two days of the Norway Grand Operation take place on the map. The third and fourth days take place on the Fjell 652 map.