While Firestorm is the big headline feature of the Battlefield 5 Trial by Fire chapter, DICE has now announced that there is plenty more to come between now and the start of June. As the third chapter of Tides of War, Trial by Fire will span the next twelve weeks; twelve weeks packed full of new content releases and weekly challenges.
What's Coming in Battlefield 5 Trial by Fire
Today was the launch date for Firestorm, Battlefield 5's new battle royale mode, and the first big release for Trial by Fire. However, on the 28th of March, DICE will officially begin the new chapter, and they have a lot planned for the next twelve weeks, including a new mode, a new map, and new content for Combined Arms. Of course, there will also be new chapter rewards and weekly challenges.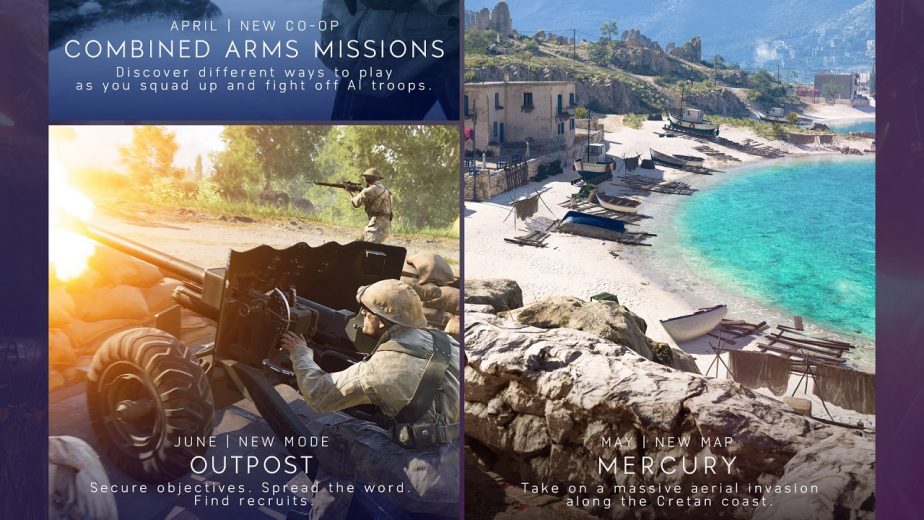 Beyond Firestorm, the first major new content release will come sometime in April. DICE will be launching two new missions for Combined Arms, the cooperative PvE mode which was added during Lightning Strikes. These missions will be taking place on the Fjell 652 map. Furthermore, Combined Arms will be getting a major update, as well as a new Hardcore difficulty option. Following that, DICE will be releasing a new game mode in June called Outpost. "In Outpost," explains DICE; "you'll build and secure objectives to ensure your team assembles enough soldiers and resources to endure through the fight."
According to DICE, they're still working on Outpost, so they're not ready to share any more yet. As such, there's a lot of unanswered questions as to what the mode will actually be like. Squad Conquest will also be returning at some point during Trial by Fire, but DICE hasn't revealed exactly when. New limited-time 'mode variants' will be coming to Battlefield 5 as well, such as Grind, a variant of the Conquest game mode. More details on these will presumably be released closer to the time.
Finally, DICE will be adding a brand-new mode to Battlefield 5 sometime in early May. Mercury is the first of the two Battle of Greece maps, the second of which, Marita, will be added in Chapter 4. Set on the coastline of Crete, the map is based on the events of Operation Mercury.