Just a few days after the release of their official Gamescom trailer, DICE has released a second Battlefield 5 trailer at Gamescom. While the first trailer, "Devastation of Rotterdam," focused on action, the new trailer gives fans an in-depth look at new mechanics. Entitled, "The Company," the narrated trailer looks at the revised squad system and new expanded combat roles.
New Mechanics Details in "The Company" Battlefield 5 Trailer
"Discover 'The Company' in Battlefield V," stated the trailer's official description; "For the first time ever in Battlefield, assemble a customized collection of soldiers, weapons, and vehicles, and take them on journey through World War 2. Select specialized combat roles for each soldier in your Company, then get the gear to match. Upgrade your vehicles and aircraft – from durability to firepower, the choice is always yours."
The new "Company" trailer highlights the new namesake system. The Company system allows a squad of soldiers to specialize in newly expanded combat roles; Recon, Assault, Medic, and Support. Each of these combat roles has a completely unique set of abilities and loadouts. Players will be able to upgrade the performance of their weapons, vehicles, and other equipment as they progress through the game. Battlefield 5 will also feature more character customization options than any previous Battlefield title. Although vehicle cosmetic customization options will not feature at launch, those options will reportedly be added to the game at a later date. It should be noted that gameplay upgrades for vehicles will feature at launch.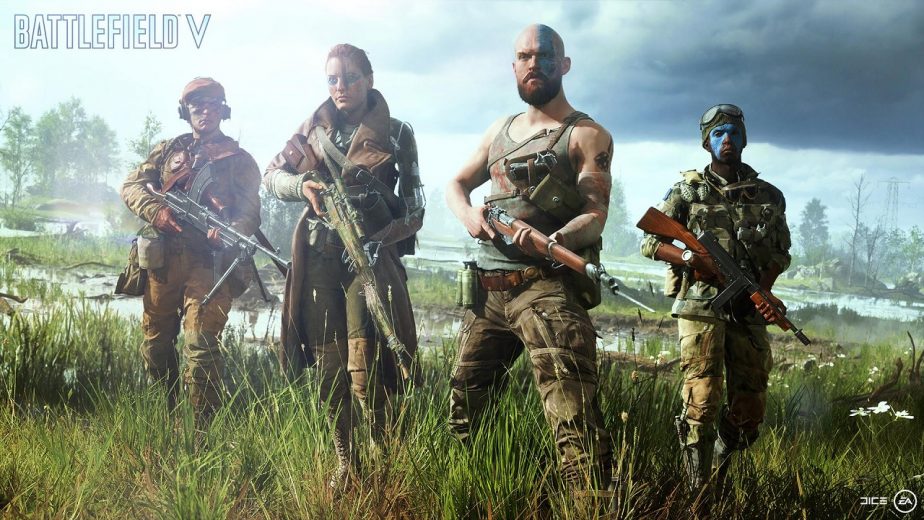 The trailer also takes a brief look at the new Tides of War mode; the game's story mode set during the Fall of Europe in 1940. Completing the Tides of War story chapters will earn players unique rewards. In fact, the first Tides of War, five-part chapter will be available in the upcoming open beta, scheduled to start in the first week of September.