EA DICE gave Battlefield fans their first look at the city of Rotterdam prior to Gamescom 2018; the Devastation of Rotterdam gameplay trailer showed off two major maps set in the Dutch city. Now, the studio has shown off a new selection of in-game screenshots. Taken around the Rotterdam maps, the screenshots show just how impressive Battlefield 5's graphics can be.
Care for some Rotterdam screenshots? #BattlefieldV https://t.co/bCNbw9HP6W

— DICE (@EA_DICE) September 4, 2018
Battlefield 5 Screenshots of the City of Rotterdam
The screenshots were originally posted on Twitter by Petri Levälahti, a Media Editor at EA DICE. His posts include two sets of four screenshots taken in the in-game city of Rotterdam. Petri commends the studio's level artists for their impressive work in his posts. Rotterdam is set to be one of Battlefield 5's most important locations. The city is the setting for one of the game's Grand Operations, and is also likely to feature in Battlefield 5's story modes. Of course, there are several maps set within the city which will also feature in plenty of the game's different multiplayer modes as well.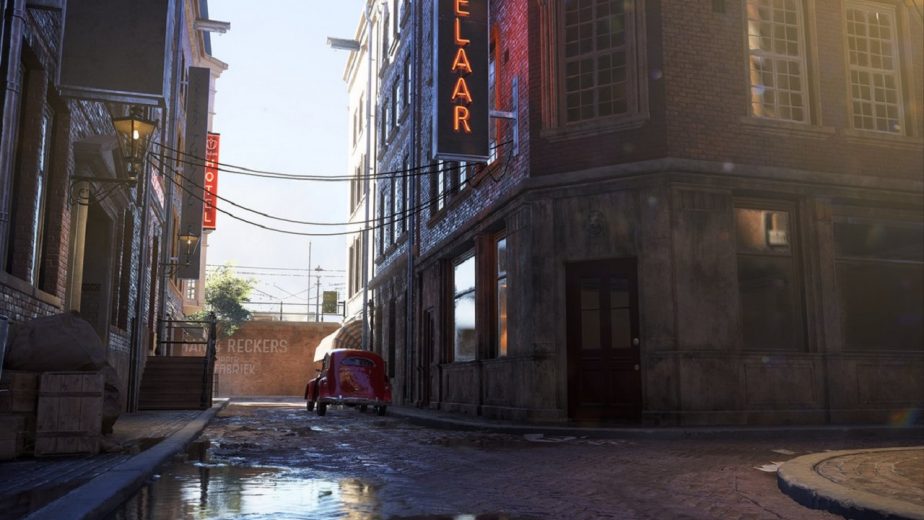 During the early years of the Second World War, Rotterdam was the setting for the Rotterdam Blitz; a devastating aerial bombardment which levelled a massive portion of the city. The Dutch defence of the city, and the subsequent (and possibly accidental) blitz, could well feature in one of Battlefield 5's story modes. The design of the city in the game is undeniably impressive. One of the main reasons for that could well be thanks to the new RTX 2000 series of NVIDIA GPUs. Battlefield 5 is one of a handful of upcoming games which feature compatibility with the new GPU series. NVIDIA partnered with EA during Gamescom to give a demonstration of ray tracing; a revolutionary new technique for running real-time cinematic effects. The demo featured in-game footage from Rotterdam, and highlights the impressive real-time reflections in particular.