Long have fans awaited more details on the upcoming Ultimate Alliance 3: The Black Order since additional content was revealed at a Nintendo Direct earlier this year. There it was revealed that The Defenders, Captain Marvel, and the X-Men would all be included in the title, but since then there has been little noise surrounding the game. That was the case until recently though, when fans received a look at the official cover art and a firm release date of July 19, 2019.

Grab Some Friends To Help Topple Thanos

It was recently that Amazon Germany posted a rendition of the box art fans had previously thought to be the final cover, as it would not have been the first time a European retailer gave something like that away. It appears, however, that the early leak was only a taste of what was to come. Featuring only Captain Marvel, Wolverine, Spider-Man, and Iron Man, the image that flew quickly around the internet was clearly incomplete.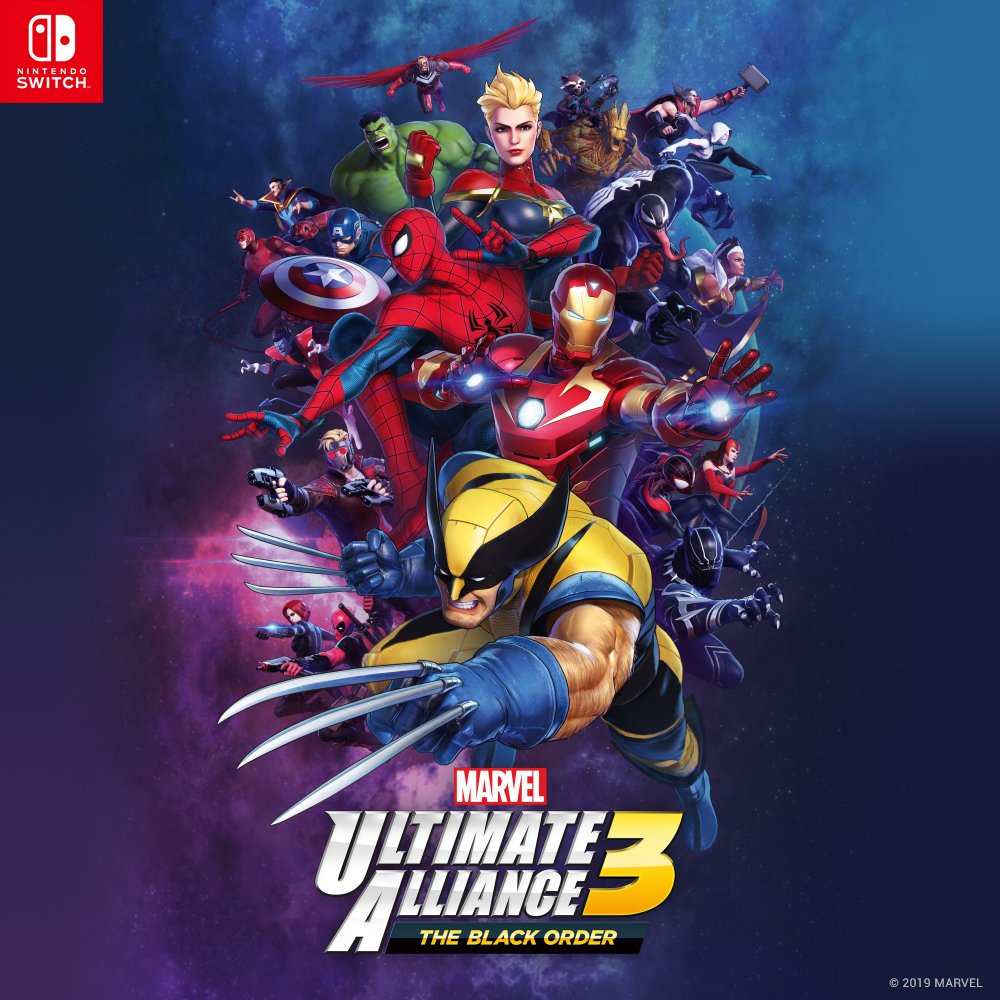 The latest and final rendition of the box art includes a host of new characters that were previously omitted and offers a much more complete look. Filling the once dead space are many of the previously announced characters such as the Guardians of the Galaxy and more Avengers like Black Panther and Black Widow. The most interesting part of the box art though is the inclusion of characters not previously mentioned such as Deadpool and Mile Morales. This only raises even more questions as to what Nintendo and Team Ninja have in store and has made fans second guess what they truly know about the roster.

Marvel Ultimate Alliance 3: The Black Order will mark the return of the franchise for the first time in ten years this July 19. The title will be exclusively available on the Nintendo Switch.