The Aurora is the Russian locomotive which serves as the Spartan home-base throughout Metro Exodus; a sturdy and reliable train stolen from a Moscow rail station. The Metro Exodus train plays a central role throughout the game, with several sections of down-time occurring during travel. In a recent promotional video for the game, Xbox actually sought to recreate the train in papercraft.
Xbox's Metro Exodus Train Papercraft Build
"Watch as a master craftsman creates the train from the game," says Xbox; "the Aurora, out of cardboard". Armed with measuring and cutting tools, and sheets of printed designs, the papercraft expert assembles a three-dimensional replica of the Aurora in the course of the video. The video was posted on YouTube and Twitter, as well as on the game's official website, where 4A Games also made the PDF templates used for the model available for free. If you want to try your hand at building your own papercraft Aurora, you can do so here.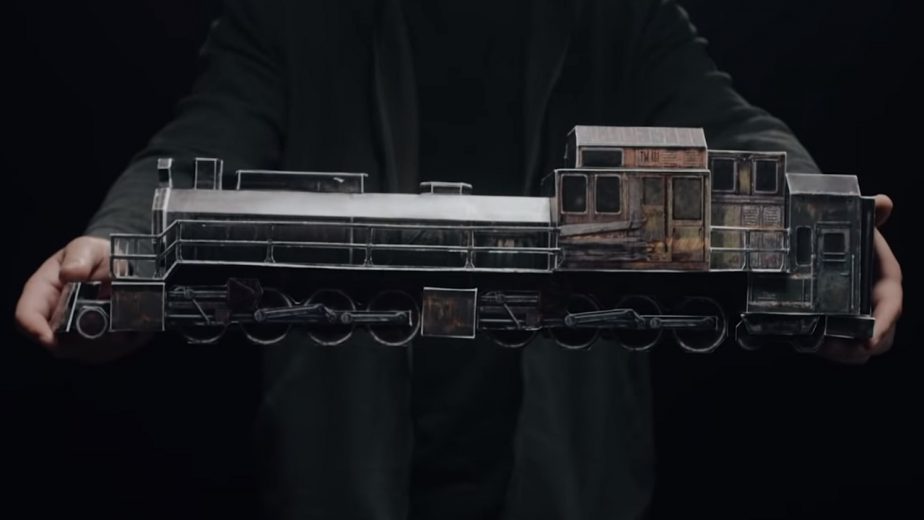 This isn't the first time that Xbox and 4A Games have collaborated with regards to Metro Exodus. 4A Games also went out of their way to work with Microsoft to streamline the integration of the Xbox Adaptive Controller; ensuring that it works as well as possible for the new game. So far, Metro Exodus appears to be performing very well, especially compared to previous Metro games. The title's launch week retail sales in the UK were 50% higher than those of Last Light. In its first 10 days, it was also the most played Metro title on Xbox.
The game has even received widespread positive reviews on Steam; an unlikely turn of events given that PC gamers were very unhappy about publisher Deep Silver's last-minute decision to make Metro Exodus exclusive to the Epic Games Store. The only gamers able to play on Steam are those who had already pre-ordered the game.