In today's Grand Theft Auto: Online update, a brand new radio station and DJ for nightclub properties was added into the game. However, that isn't everything that was added. Two brand new vehicles are now available to purchase in Grand Theft Auto: Online as part of the After Hours update drip-feed content.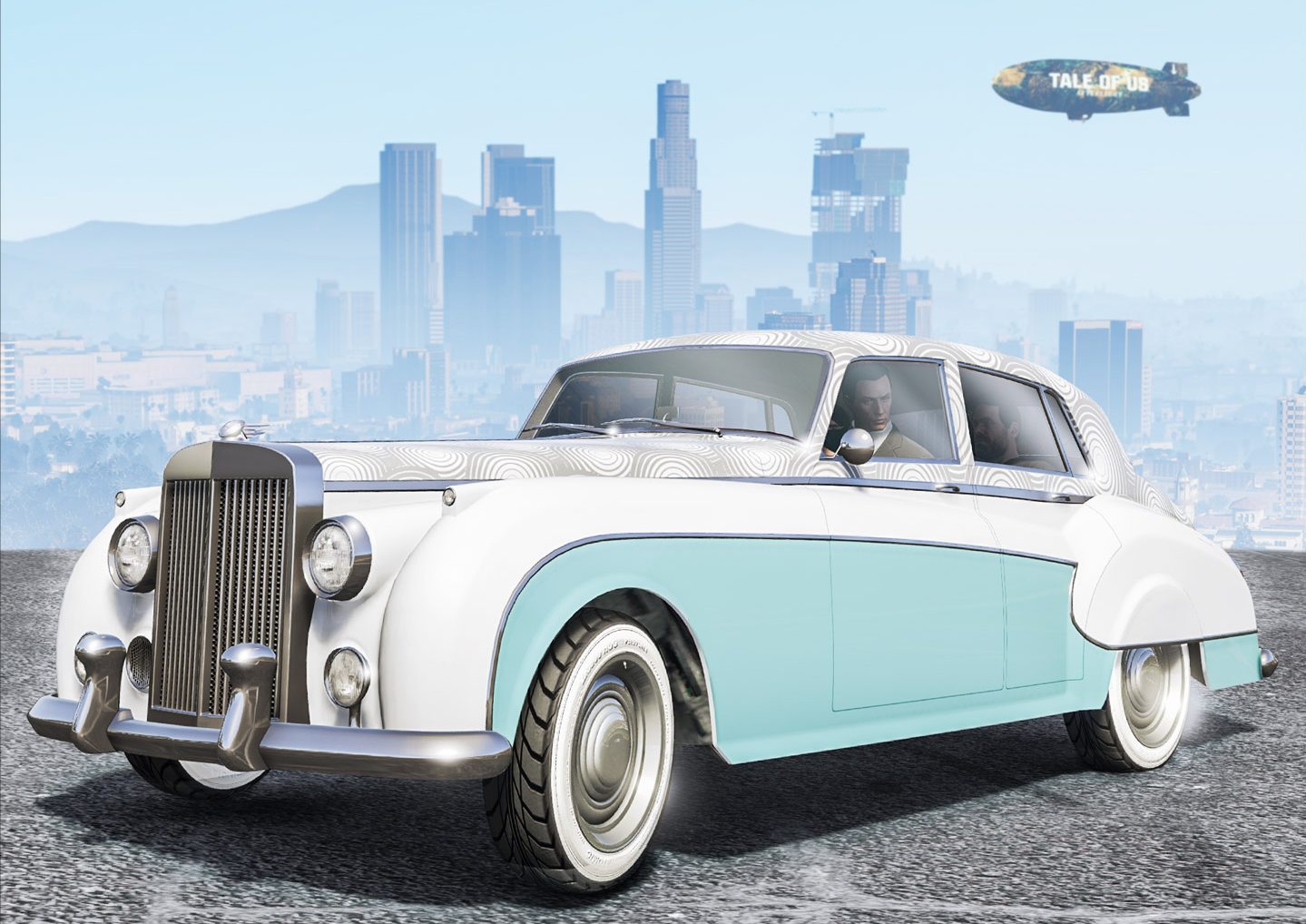 Whether you're in the mood for the sublime or the ridiculous, this week's two new vehicles are just for you: the Enus Stafford is a four-door superiority complex on wheels, while the new Blimp is the slow-moving, livery-covered, highly explosive nightclub advertisement of your wildest dreams.
The brand new Enus Stafford is a rolls-royce style vehicle that looks very snazzy but not too fast.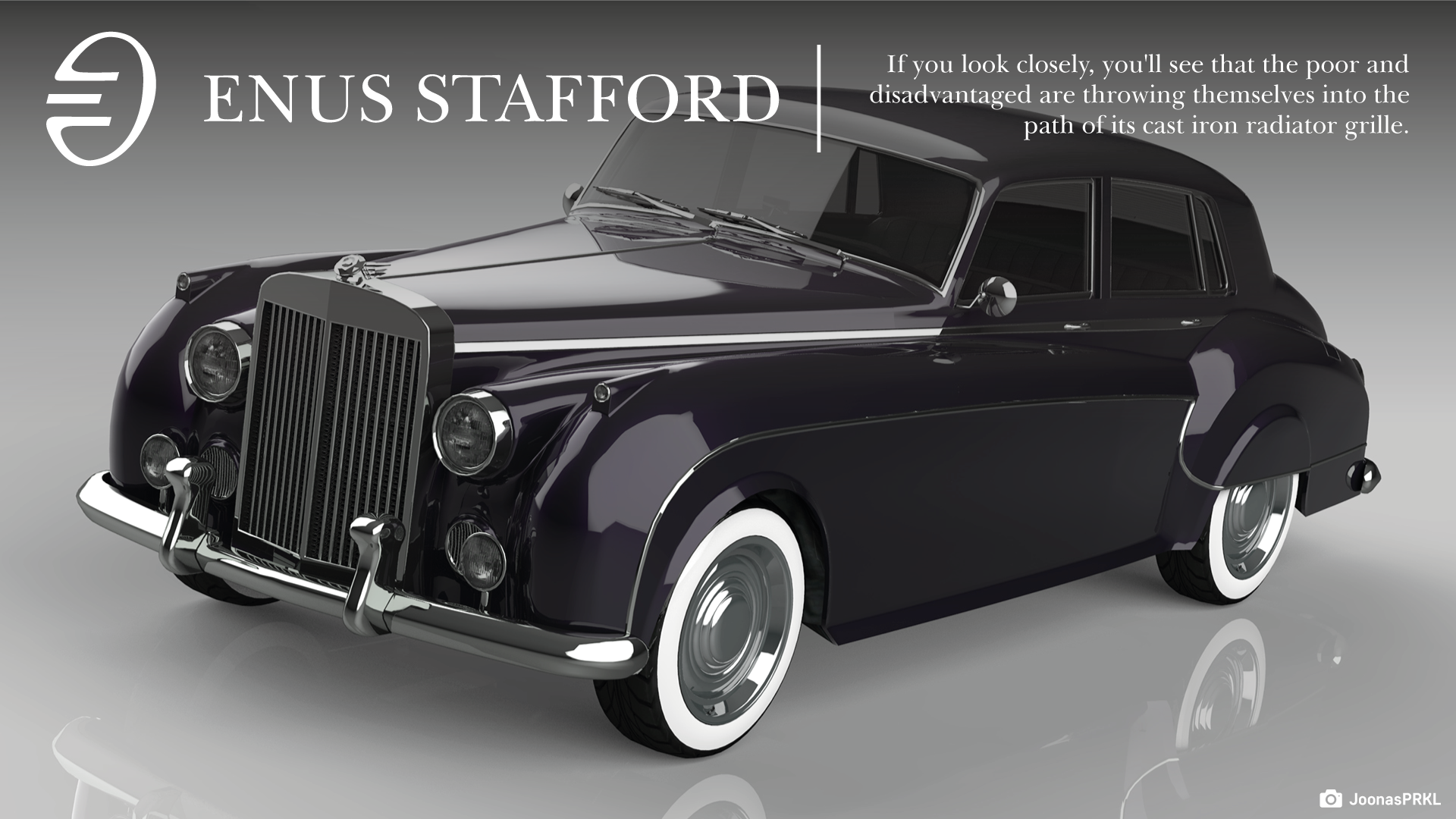 It seems as though this vehicle is designed for those who are classy and like to show-off, but definitely aren't racers. However, this isn't the most unique vehicle from today's update.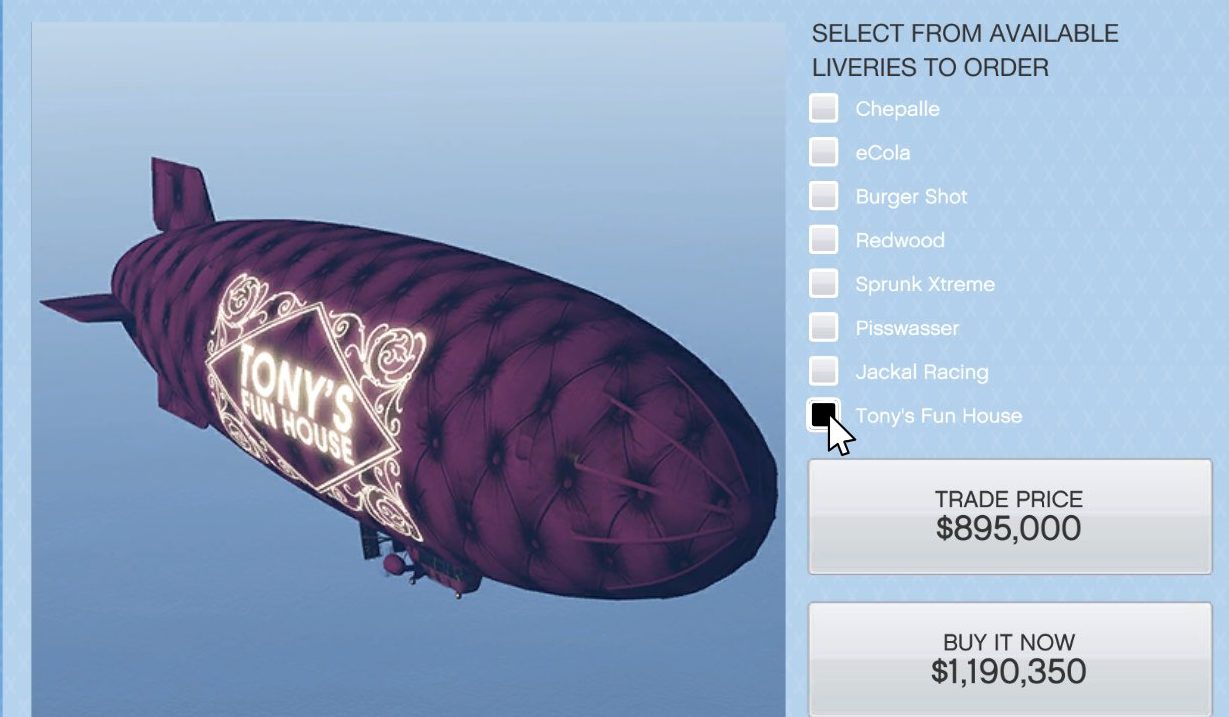 A blimp is now available to purchase from Elitas Travel for $895,000 trade price from nightclub missions or $1,190,350 (an oddly uneven price) for those without nightclubs. The blimp includes 8 liveries and probably isn't the best thing to fly around in free-mode, let's be honest.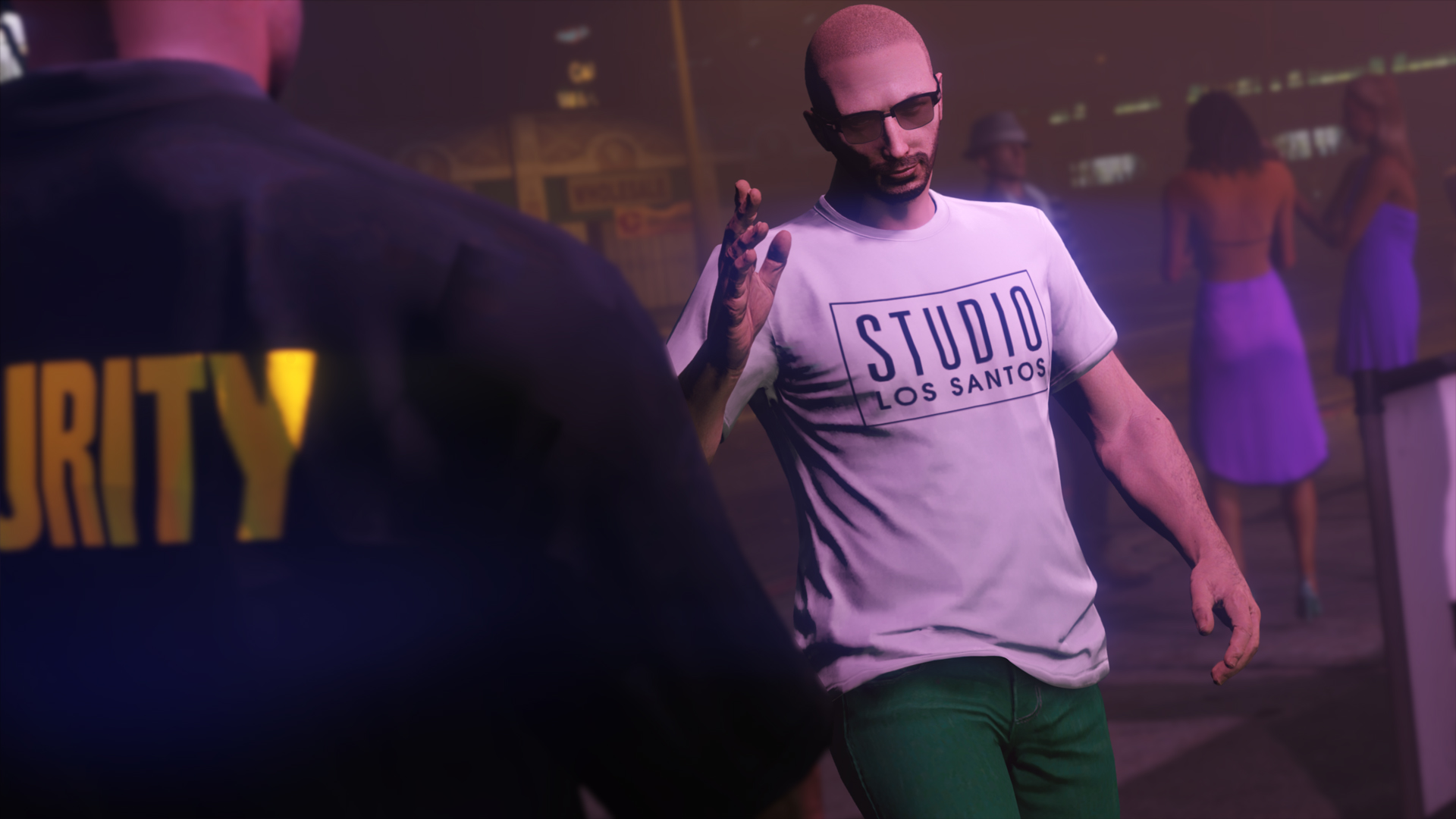 Nothing says "I once met the guy who owns this place" like the Studio Los Santos T-Shirt. Log in now through August 6th to add it to your collection and get that much closer to the VIP lounge.
You can now log-in before August 6 to get the Studio Los Santos T-Shirt, but for Guest List members this isn't the only thing you get.
This week, Guest List Members skip the line to pocket a GTA$100,000 cash bonus and slip into the exclusive Galaxy & Los Santos Underground Radio T-Shirts— because cool tees are sometimes the only way to remember last night's party.

Plus, flaunt your VIP status with the exclusive Oh Enus! Livery for the Enus Stafford, and the Sessanta Nove Multi-Color and Pink & Green Camo Liveries for the Mammoth Patriot Stretch.
You get yet another $100,000 in Grand Theft Auto Online just for logging in, and some more liveries for vehicles such as the brand new Enus Stafford and the Mammoth Patriot Stretch, which was added last week.
Another thing has been teased for the upcoming Red Dead Redemption 2 tie-in weapon.
The return of a lost relic from the old frontier is on the horizon. Keep a lookout for the first clue to unlocking this unique totem later this week.
And if that wasn't enough, you can see all the discounts on properties and equipment on the Rockstar Newswire.