The Grand Theft Auto Online: After Hours update has released and we've compiled a list of every nightclub location in Los Santos and their prices. The update allows players to buy and run nightclubs across Los Santos, and use them as a front for your other illegal businesses.
Gay Tony returns with a brand new cast featuring characters such as English Dave and the real-life DJs Solomun, Tale of Us, Dixon and The Black Madonna. Lazlow from the single-player storyline returns to attempt to pick up chicks using his VIP status at your club.
The update added 10 brand new nightclub properties that you can buy now using in-game GTA$.
Map of Nightclubs (Orange Turntable)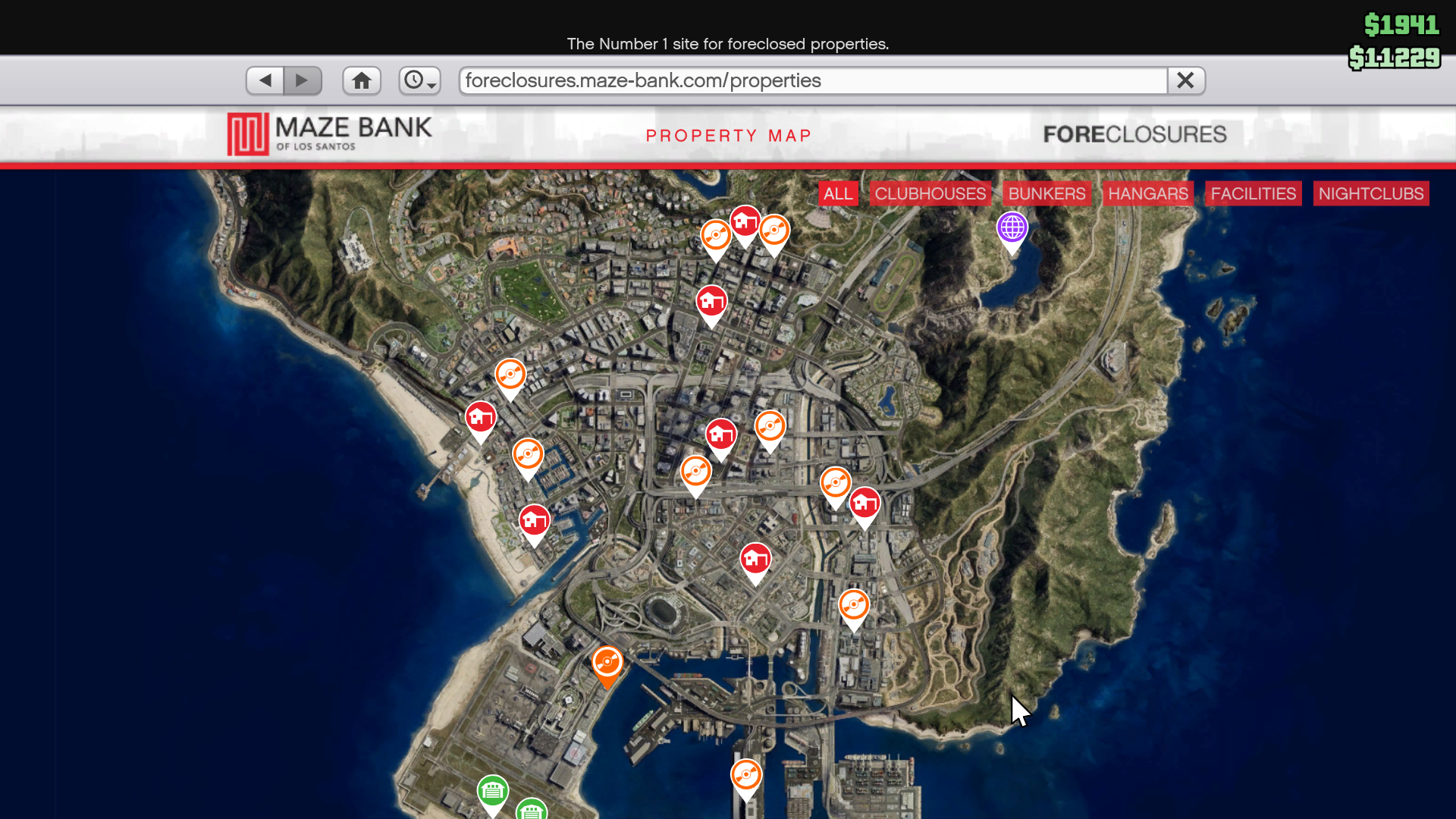 Here is the map of all ten of the nightclub properties you can purchase in Los Santos through Maze Bank of Los Santos Foreclosures. As you can see, they are spread evenly throughout the city.
Cheapest Nightclub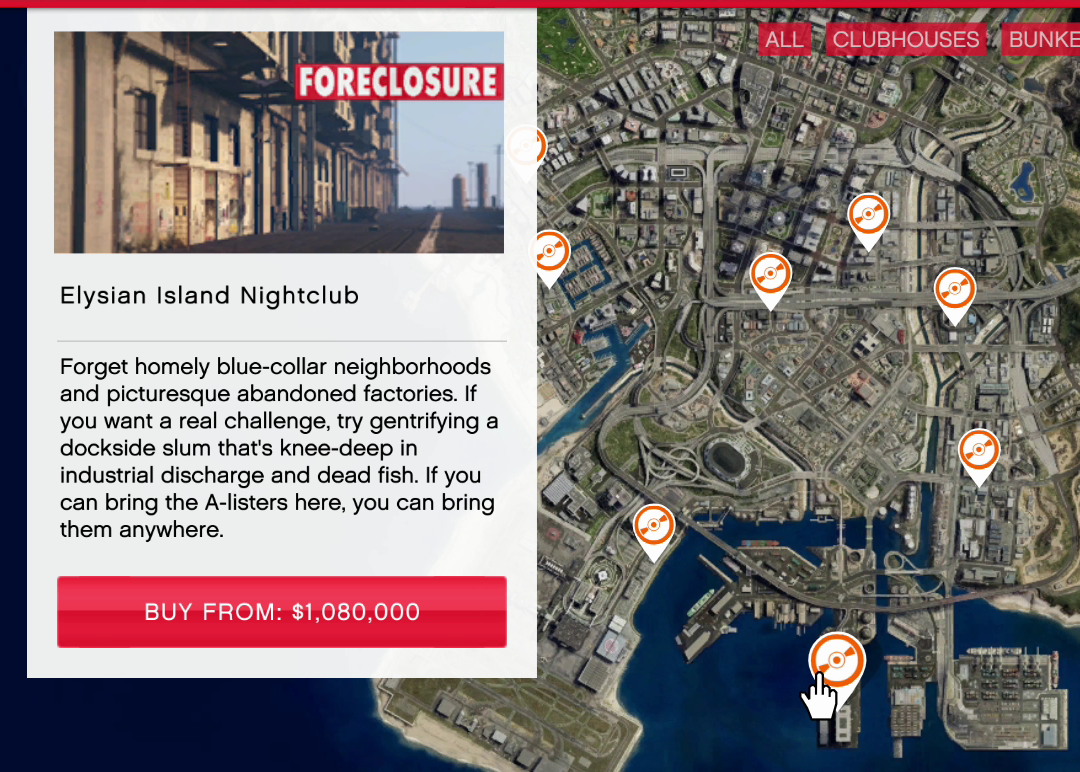 Most Expensive Nightclub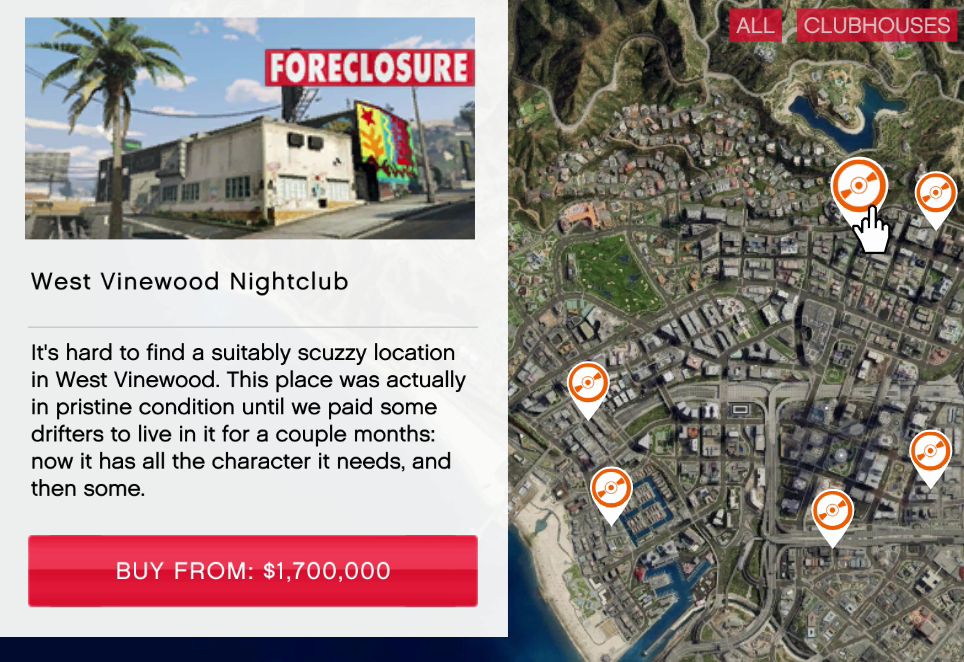 All Nightclubs and Prices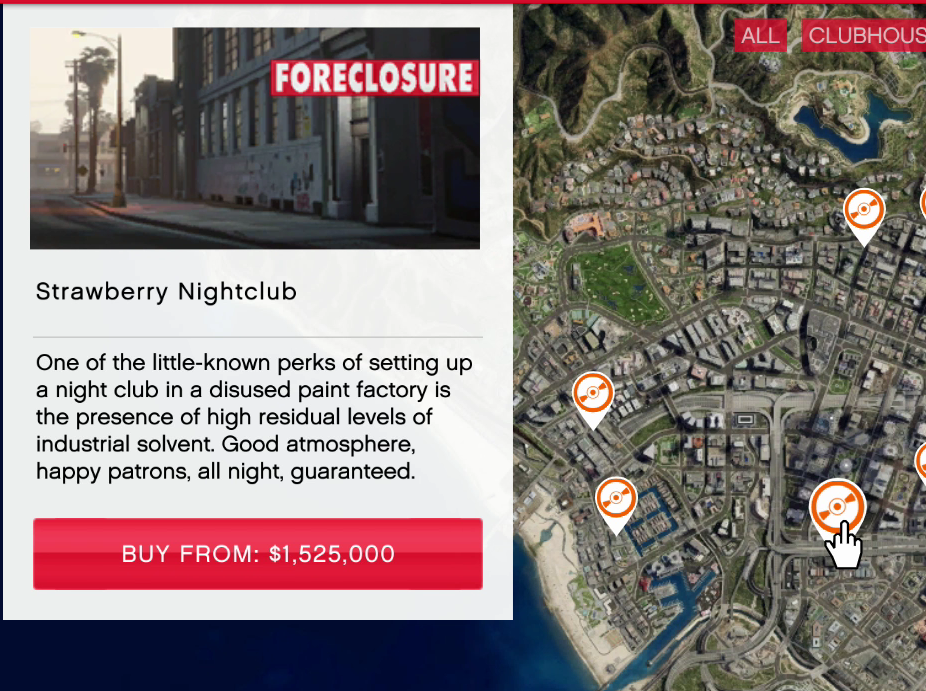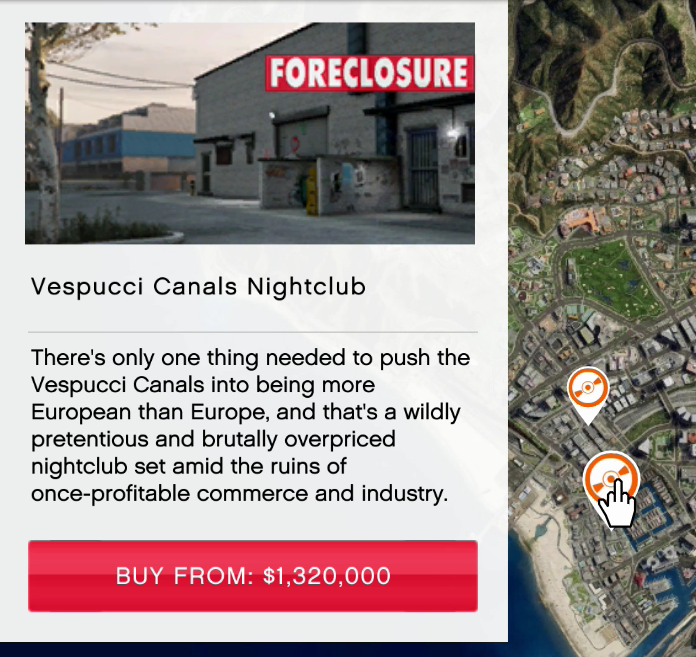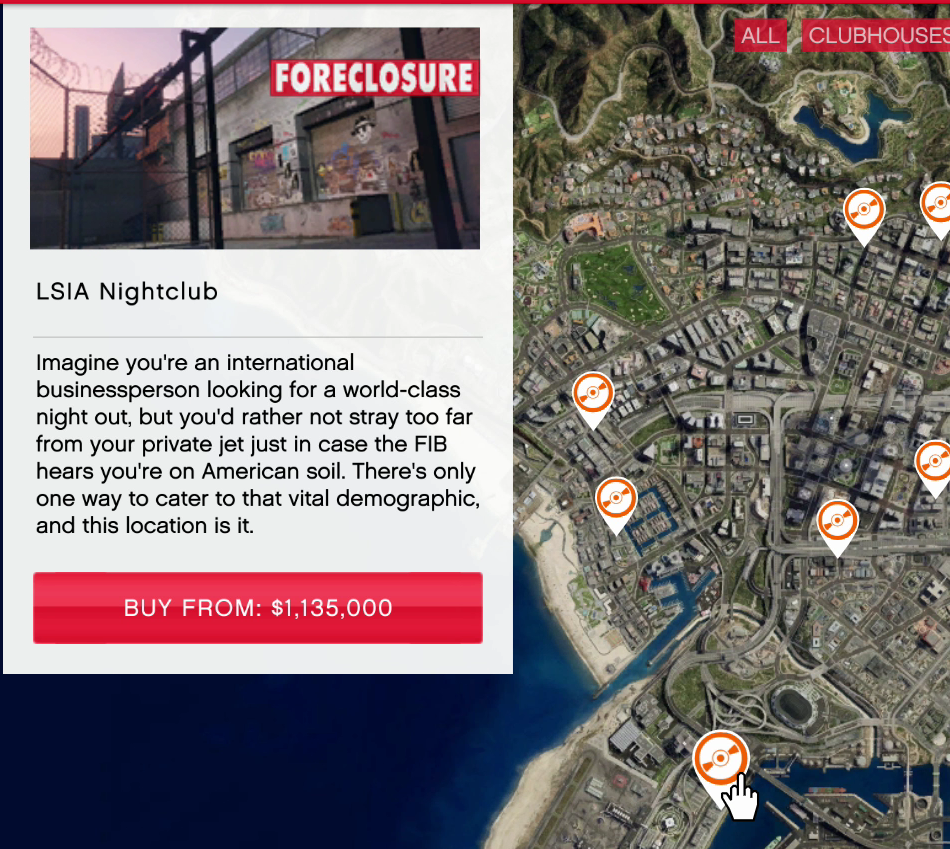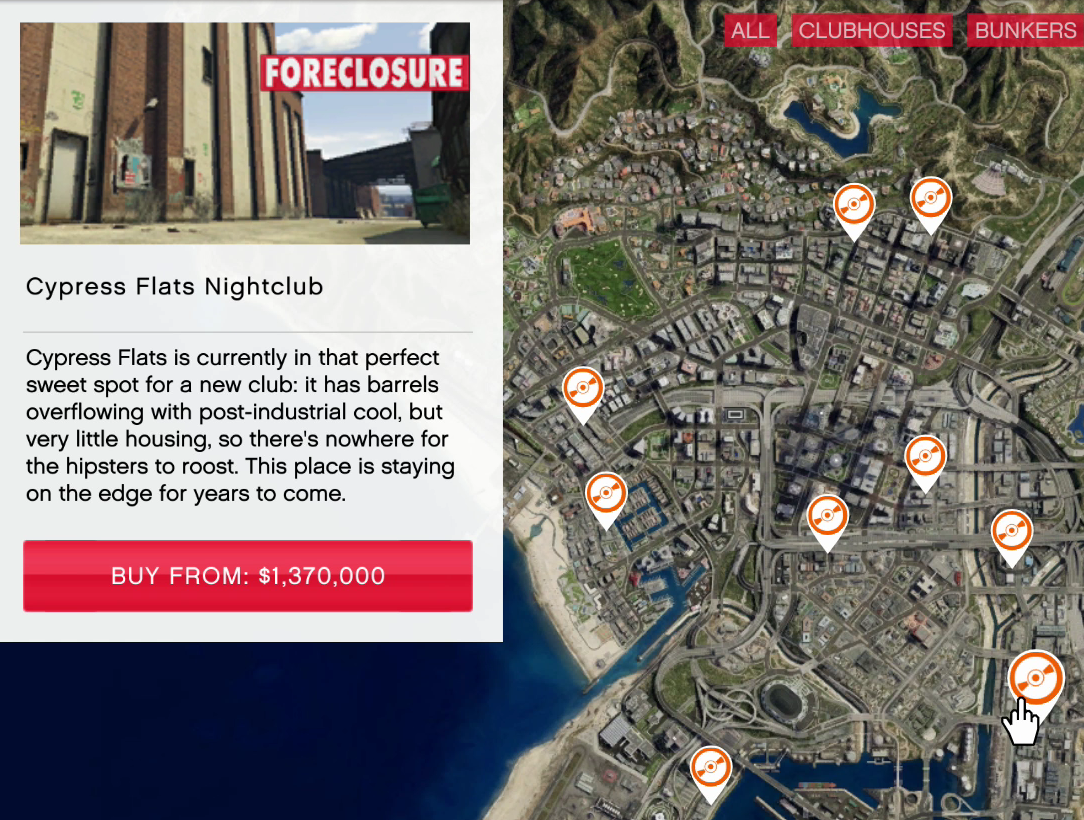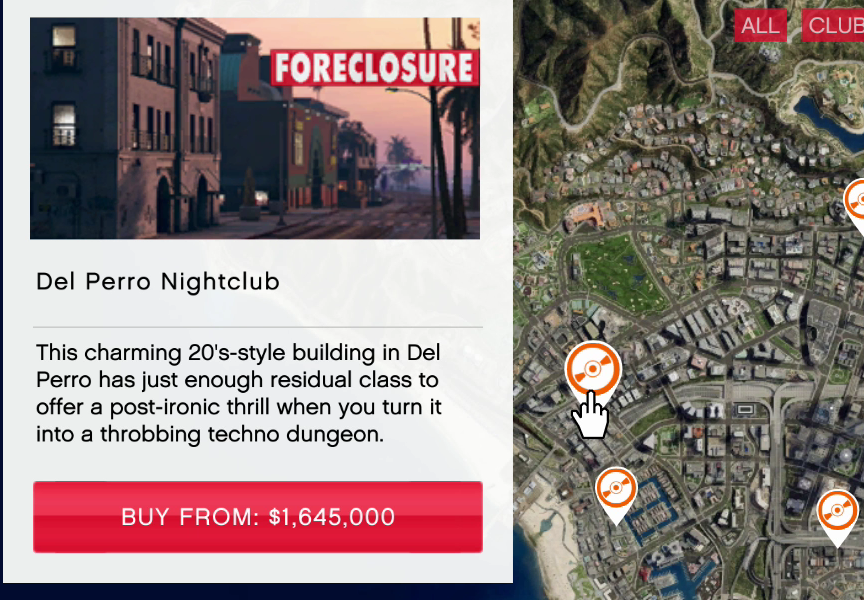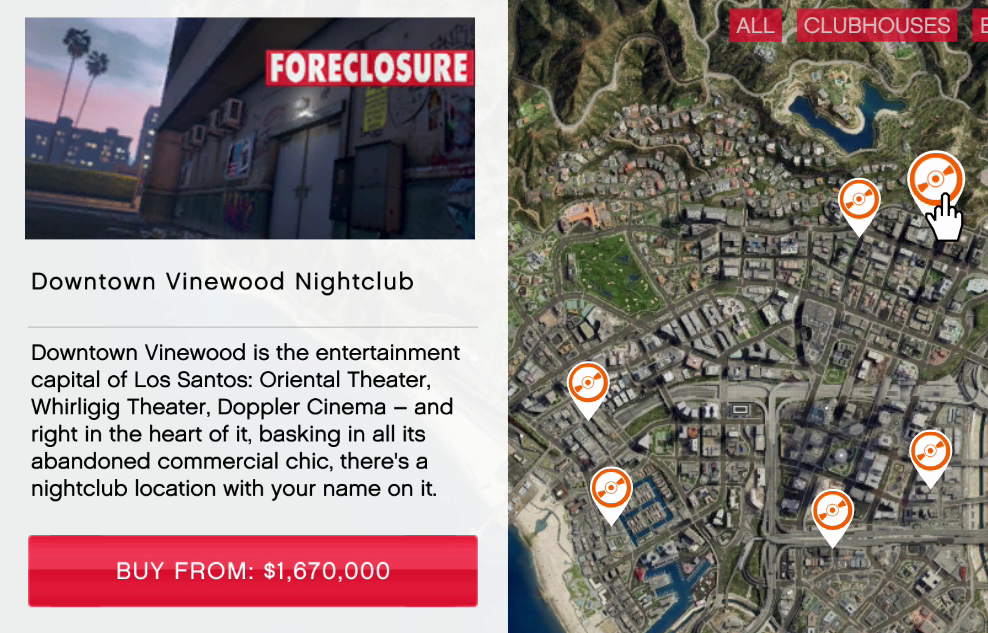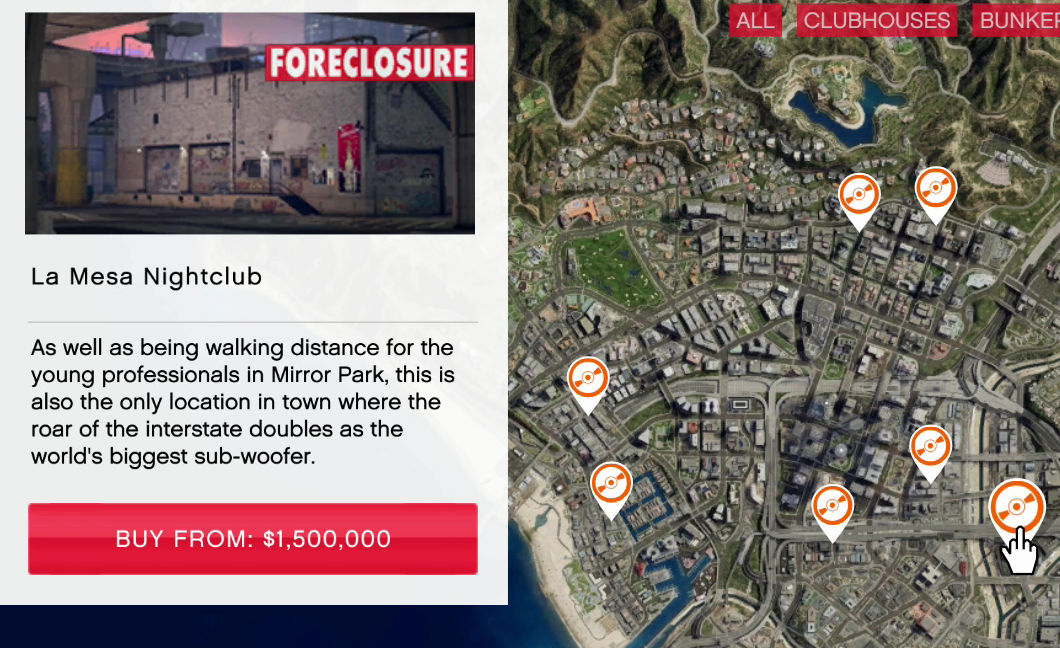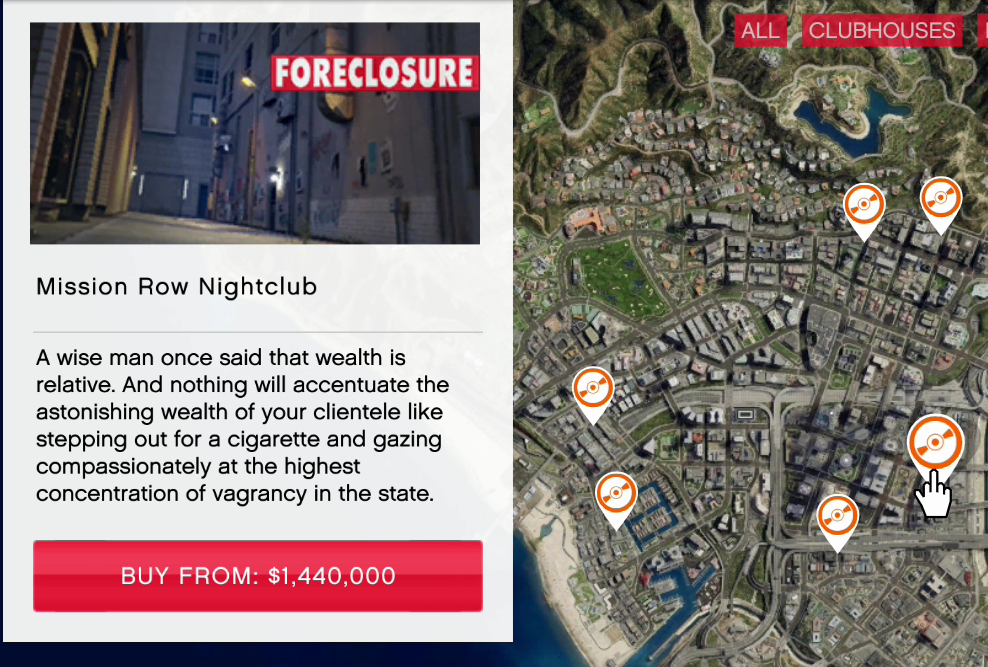 As you can see, there is quite a few nightclubs to choose from. Which ever one you buy doesn't actually affect much, other than the location and the exterior. We do not know if any interior designs are changed – we doubt it.
You might be stuck on which one to actually buy, well, we have you covered on that front too.
Most Ideal Nightclub To Buy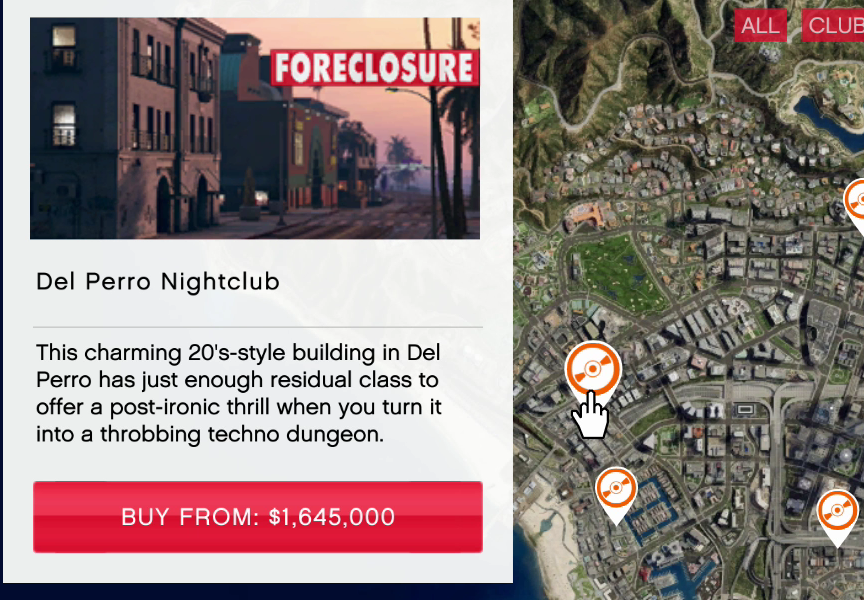 The Del Perro Nightclub is our ideal nightclub to purchase. Its location is near Vespucci Beach and close to Downtown Los Santos (which you'll be dropping flyers over to keep your nightclub's popularity). It is also averagely priced, not too cheap or expensive. The exterior is one of the best out of all the properties, and it is located close to the airport and where the festival bus is, so you save time in the setups.
Of course, this is down to opinion, and where your other businesses and apartments are located. But for location, exterior and price wise, this is our ideal nightclub.
Some of these screenshots are ours, while some others were borrowed from our friends at RockstarINTEL.