Despite the fact that its hype has faded, PUBG Mobile is still a strong mobile title. However, not a lot of people have expected that it would be making a crossover with Resident Evil 2. In fact, many people were caught off-guard the moment the crossover was announced.  However, now the crossover is a reality and now it's available for a limited time.
PUBG Mobile X Resident Evil 2 Crossover is now Available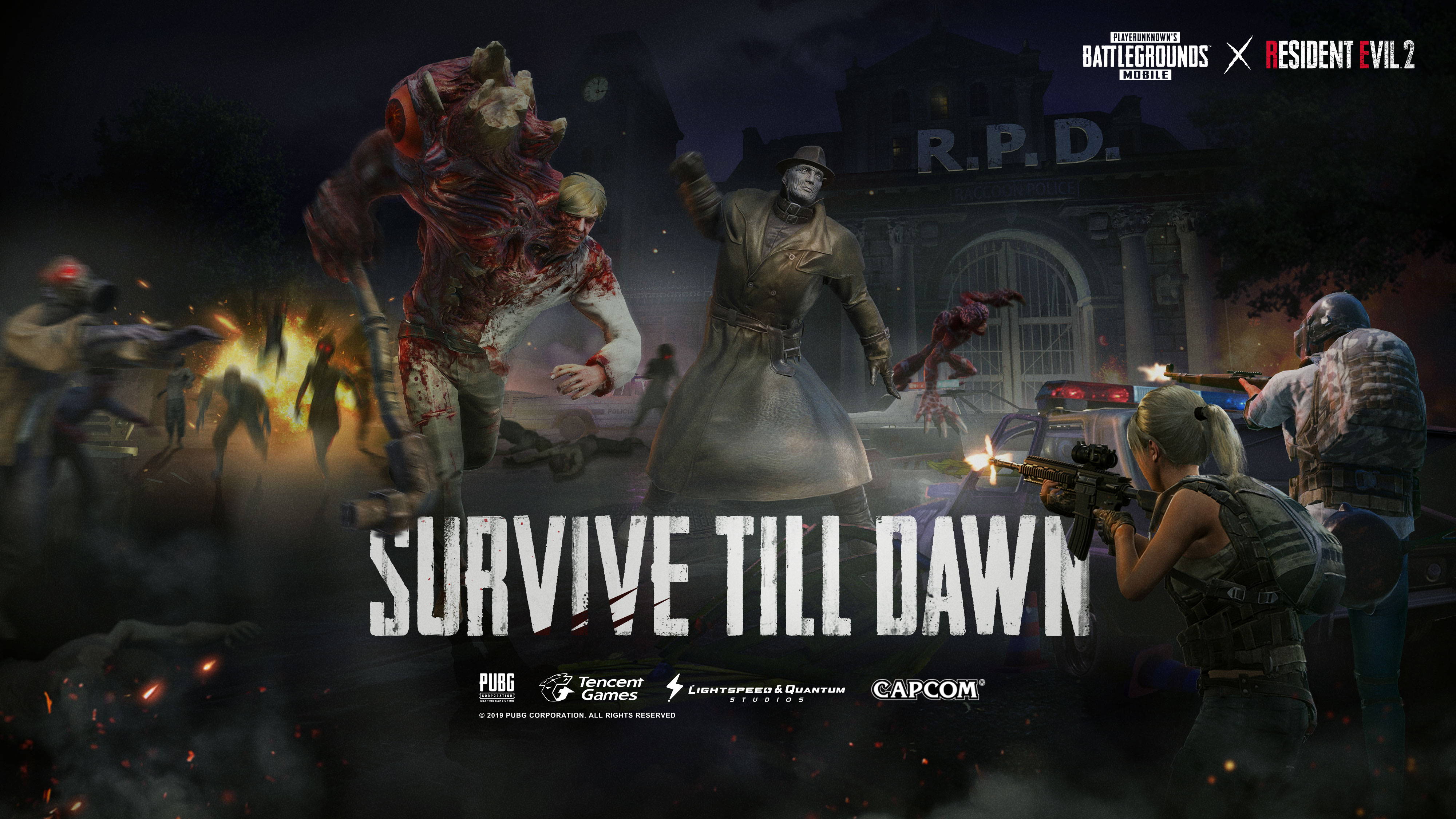 From now on, PUBG Mobile players will be able to enjoy Resident Evil 2 content in the game. The mobile version of the battle royale will bring the nightmare that terrorized Raccoon City. This event brought zombies that will be haunting the Survive Till Dawn mode. Not only will players have to be wary of other players but they also have to deal with zombies.
If that wasn't enough, William Birkin is also hunting down other players. Furthermore, even Mr. X is going to take a break from the DMX memes to attack you. Of course, PUBG mobile players will have a lot more weapons than Claire and Leon had at their disposal. As such, the challenge is now a matter of survival.
#PUBGMOBILE 0.11.0 update is rolling out. A new event mode is here for a limited time only. Fight to survive as usual on Erangel, but zombies and bosses will also spawn on the map! Check out the full patch notes: https://t.co/hhbKdccxkf #PUBGMXRE2 pic.twitter.com/Zl7Tq3VeJ0

— PUBG MOBILE (@PUBGMOBILE) February 19, 2019
On the other hand, this new Resident Evil 2 and PUBG Mobile crossover brings day and night cycles. Once darkness settles in, the Umbrella infected abominations will come out to lay waste on players. Not only that, but the Battle Royale will also be blessed by the amazing score provided by Resident Evil 2's amazing soundtrack.
What do you think about the PUBG Mobile X Resident Evil 2 crossover? Do you think you have what it takes to survive through the apocalypse? Are you ready to face another round against Mr. X and William Birkin? Let us know your thoughts on the VGR Forums and stay tuned for more news and updates.