As some players might remember, Apple Arcade was announced for iOS devices. This game subscription service brings over 300,000 games for iOS users to enjoy. A few days ago, Shantae 5 was announced and to everyone's surprise, the game was revealed to be coming to Apple Arcade. Now, it seems like SEGA will also be joining the roster with a new Sonic Racing game.
Sonic Racing to be coming to Apple Arcade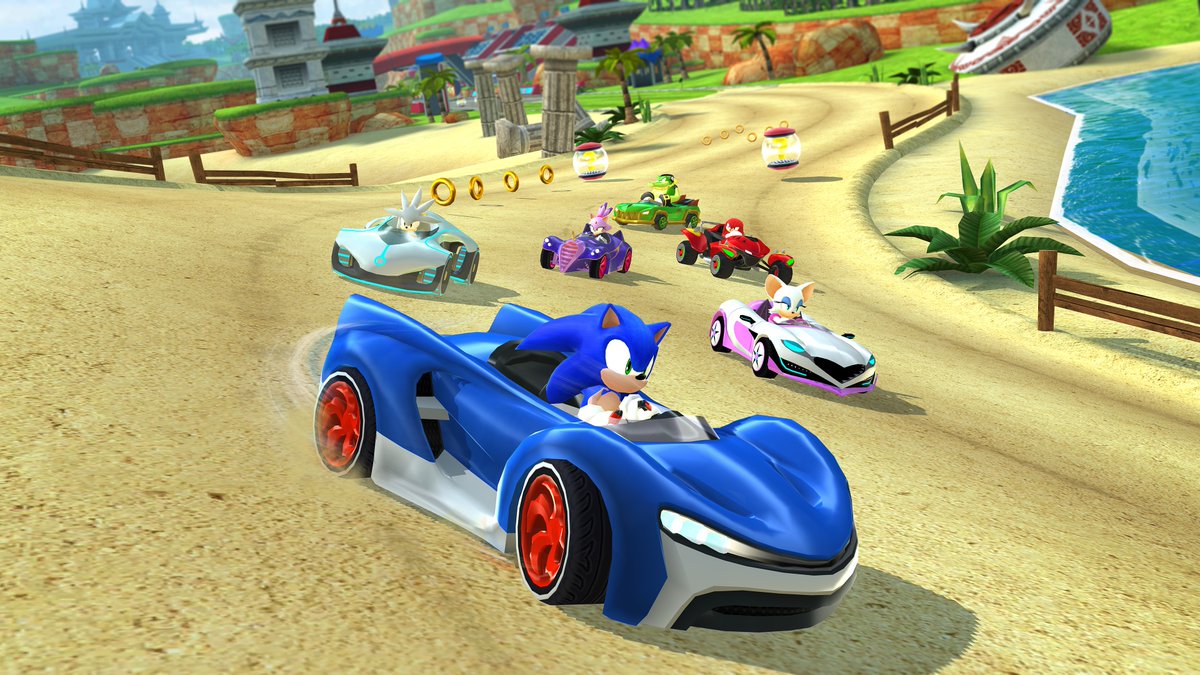 The Sonic the Hedgehog Twitter account talked about the upcoming game release on March 25. Unfortunately, there isn't any information about the game's release date. However, the game has been confirmed to come at some point during 2019. The announcement also came with a teaser of Sonic racing in his signature vehicle.
The biggest surprise comes from the fact that the race track looks quite similar to one of the tracks in Team Sonic Racing. In other words, some tracks from that game will actually be part of the game's stage selection. The tweet by the Sonic the Hedgehog account shows the character racing alongside Blaze, Rouge, Silver, and Vector.
As announced in today's #AppleEvent – Sonic Racing is coming to Apple Arcade later this year! pic.twitter.com/k6T78Pcaa8

— Sonic the Hedgehog (@sonic_hedgehog) March 25, 2019
There are no further details about the game as of yet. However, more information about the upcoming title will certainly be revealed as the year passes. For now, Sonic Racing will be exclusive to iOS devices including, iPad tablets, iPhone, Apple TV and Mac. According to the developers, you can actually carry your progress between devices.
What do you think about Sonic Racing coming to iOS Devices? Do you think this game will be released on Android at some point? Will you purchase an Apple Arcade Subscription? Which stages and characters do you think will come to the game? Did you purchase Team Sonic Racing? Let us know your thoughts on the VGR Forums and stay tuned for more news and updates.