Have you been worried that you will no longer be able to use physical game disks in the next Xbox? Happily, we can alleviate those fears. Microsoft has made an official announcement that there will be an Xbox Project Scarlett disk drive.
Microsoft Has Confirmed the Xbox Project Scarlett disk drive
The announcement comes from Xbox boss Phil Spencer. Spencer was talking with GamesIndustry.biz. He told them that there will be a disk drive in Xbox Project Scarlett. He then went on to say the following:
"We know that people still have discs. So even when we put out things like the Xbox One S All-Digital edition, we are very clear with the name because I am not trying to confuse anybody, that if you are somebody that has a library of discs, or that's the way you want to acquire the content, then you should buy the Xbox One S, not the Xbox One S All-Digital… which is why we put it in the name, and yes I know it says SAD.
I want to be very descriptive, because I am not trying to confuse anybody about what the options are. I want to give people choice, and right now physical is a choice that millions of people love."
Although the main version of Scarlett will have the Xbox Project Scarlett disk drive, there is a rumor that there may also be a version which does not. Currently, the codename for that device is supposedly "Lockhart."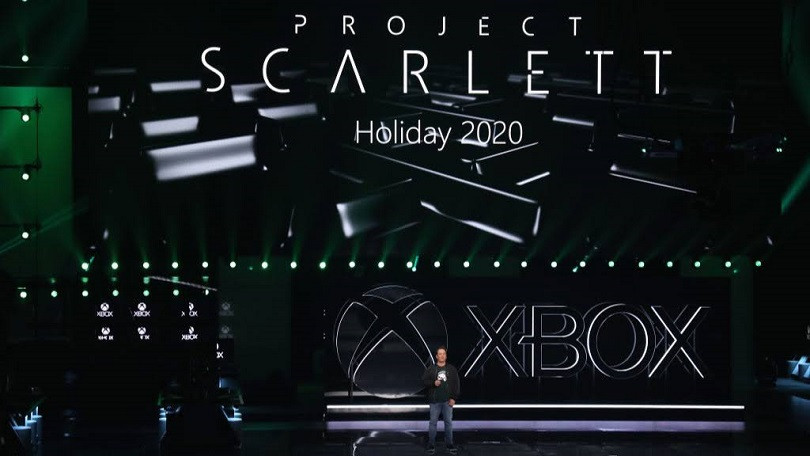 So while it is clear that Microsoft wants players to start going digital, the company is also very aware that there are millions of gamers who would be alienated by a move to all-digital. Might we still end up in an all-digital world in the future? It seems possible, but thankfully it looks like that is a ways away.
There is so much news coming out about Xbox Project Scarlett right now, and plenty of rumors to go along with it. One of the latest rumors to emerge from E3 is that the PS5 will outperform Scarlett, but there is no solid basis for that assertion yet. We also just found out that Microsoft has acquired Double Fine Productions. The pricing and games for Xbox Game Pass have also been revealed. Keep up with these and other updates in our Xbox news feed as E3 continues to unfold.