DICE announced earlier today that the first Battlefield 5 Firestorm gameplay trailer will launch tomorrow morning. Although one trailer has already been released, this trailer will be fans' first glimpse at gameplay for the upcoming Firestorm battle royale mode. Firestorm is due to launch in Battlefield 5 next week, on the 25th of March.
The Firestorm gameplay trailer is incoming tomorrow. 🔥🌪️

Watch it first: https://t.co/m7Eq9O7eWc pic.twitter.com/mtcW9sSEd8

— #Battlefield V (@Battlefield) March 20, 2019
The Battlefield 5 Firestorm Gameplay Trailer Launches Tomorrow Morning
Firestorm is DICE's upcoming battle royale mode for Battlefield 5, which has long been in development at Criterion. The mode will launch in the game on the 25th of March, as the first major release in Trial by Fire, the third chapter of Battlefield 5's Tides of War. Certainly, it is likely to be the game's biggest post-launch release. The mode features a variety of mechanics which have rarely, if ever, been seen in battle royale games; vehicles, for example, which range from simple helicopters to heavy tanks. The mode will be playable in solo, duo, and squad modes.
The Battlefield 5 Firestorm map, Halvøy, will actually be the largest ever Battlefield map. It is roughly ten times the size of Hamada, currently one of Battlefield 5's largest maps. Some images of this map were released on Twitter by DICE recently, including size comparisons with Hamada. However, players haven't yet seen any gameplay footage on the ground in Halvøy, so most of the map's details are currently unknown. Given its vast size, it certainly could hold a lot of secrets!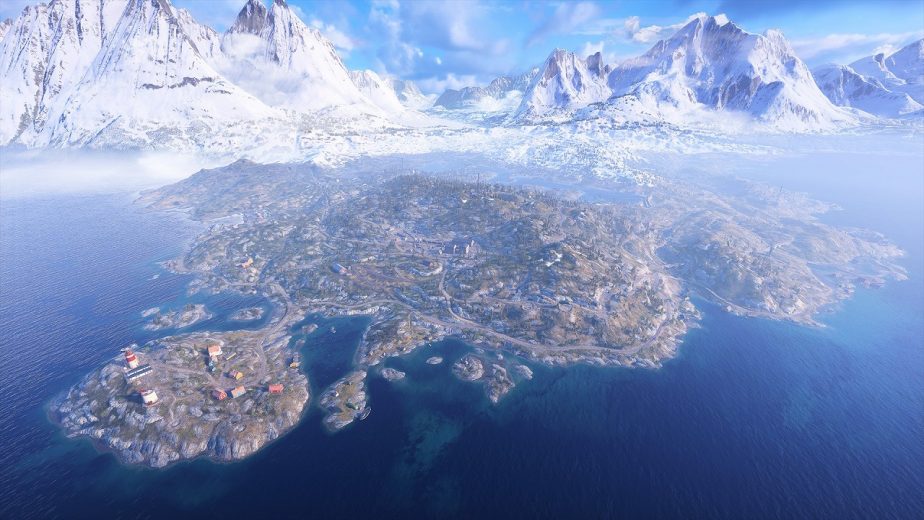 Last week, DICE released an announcement trailer for the Battlefield 5 Firestorm mode. However, this trailer did not feature any gameplay. Some gameplay footage, possibly from the trailer due to release tomorrow morning, did already leak online. However, it's unknown if tomorrow's trailer will include new or different footage, or whether the leaked footage was actually final. Whatever the case, fans will no doubt want to tune in tomorrow morning for their first official look at Firestorm.