The Fallout 76 Wild Appalachia DLC is now available for free download on all platforms; the first such post-launch content release for Bethesda's latest title. The DLC is officially releasing as part of the latest Fallout 76 update – Update 7. The full patch notes for this update were published earlier today on the game's official website, detailing what exactly is included.
What's Included in Fallout 76 Update 7?
Fallout 76 Update 7 is a sizeable download; 20 GB on consoles and 13.7 GB on PC. The majority of the new content in Update 7 is, of course, the Wild Appalachia DLC content, but there is more included too. Because Wild Appalachia has a staggered content release schedule which spans from today until May, players will have more downloads as the rest of the content releases. However, today's update includes the "Wasted on Nukashine" quest-line, which includes a whole new crafting system, two new crafting stations, and more. It also includes the Brewing and Distilling mechanics; "Become the Wasteland's premiere bartender," says Bethesda; "by learning to craft a wide variety of new drinks using the new Brewing Workbench and the Fermenter."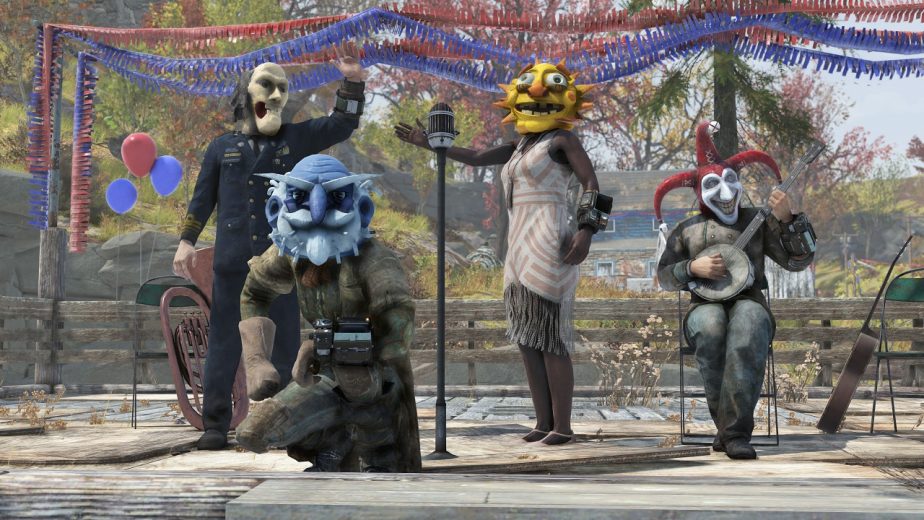 Update 7 also includes the content for the upcoming Fasnacht Parade seasonal event. This event won't actually begin until the 19th of March. However, including the content now suggests that there won't be an update required between now and the event start date. Accompanying the Wild Appalachia content are three other new features. First up is balancing changes for energy and heavy weapons. This was teased last week by Bethesda, and makes some significant changes to both types of weapon. The new update also includes a new challenge tracking system, plus a reworked player reporting system. This latter aspect should make it easier for players to; "report other players for a variety of inappropriate or negative behaviours."
Players can read the full patch notes on Bethesda's official website.