In their most recent Inside the Vault blog post, Bethesda has revealed an upcoming Fallout 76 event; Project Paradise. This event, which wasn't originally included in the Wild Appalachia content release schedule, may be the first piece of new content post-Wild Appalachia. Alternatively, it may be the final new content release before the launch of the second content schedule; Nuclear Winter. Set to launch on the 21st of May, the event will release alongside Patch 9.5.
What is the Upcoming Fallout 76 Event 'Project Paradise'?
"Beneath the Arktos Pharma building lies one of the company's most closely-guarded secrets:" explains Bethesda; "a sprawling subterranean research facility made up of three cavernous labs. Each of these labs feature their own biomes, which created opportunities to perform experiments on a wide variety of flora and fauna. Safely hidden deep underground, this fully automated facility remained safe when the bombs dropped on October 23, 2077. Research continued despite the destruction on the surface, and even now the bots who reside within the depths work tirelessly to carry out the company's directives."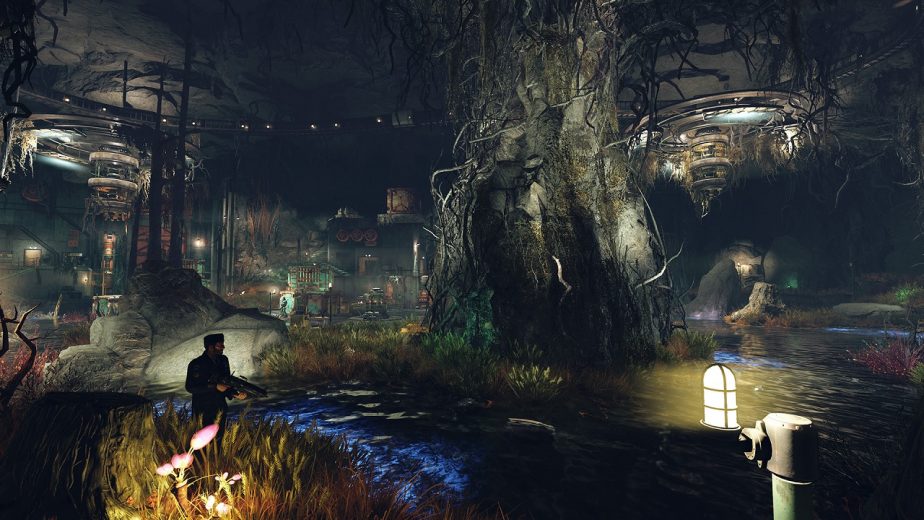 When it launches on the 21st of May, players will be able to start Project Paradise at the Arktos Pharma building. This site can be found in the Forest region. From the building's lobby, simply use the elevator on the right-hand side to head down into the new area. An event marker will also appear on the in-game map to show you the location. The event will give players the opportunity to perform "product testing" with the fauna of the Biome Labs.
According to Bethesda, this is not an event for new players. Enemies will be level 50 and higher, and players will need to head through all three of the Biome Labs. As such, working with teammates is a good idea. Those who can complete the event will gain new loot rewards and, of course, XP. It's currently unclear whether Project Paradise will be available only for a limited time, like the Fasnacht Parade seasonal event, or repeatable like a standard Fallout 76 event. No doubt that will become clear when it launches on the 21st.