The Wolfhunter DLC is one of two upcoming DLCs for The Elder Scrolls Online, which were announced at E3 earlier this year. Murkmire, the larger of the two, will be coming later in the year. Neither of the two had release dates when they were announced, but Bethesda has now announced a release date for Wolfhunter. The DLC has already been released on the game's PTS servers, but its public release is now confirmed to be coming next month.
The Elder Scrolls Online: Wolfhunter DLC
Wolfhunter is the smaller of the two DLC packs announced by Bethesda at E3. While Murkmire will add in an entire new region in Black Marsh, Wolfhunter adds two new group dungeons; Moon Hunter Keep and the March of Sacrifices. The DLC is themed around werewolves and the Daedric Prince Hircine, generally seen as the patron of werewolves. Wolfhunter heavily revamps the existing werewolf mechanics in The Elder Scrolls Online to expand and develop the system for lycanthropy. Bethesda has already released the DLC on the game's PTS servers, but it hasn't yet had a public release. The studio has released plenty of information about the new content, including a new character profile.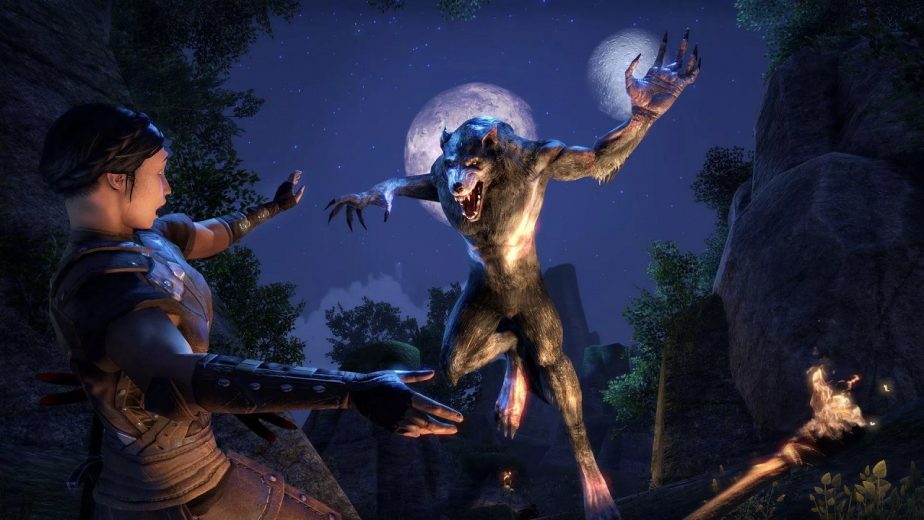 Bethesda has now announced that the Wolfhunter DLC will launch on the 13th of August on PC. The DLC will also release on Xbox One and PlayStation 4, but not until the 28th of August. Like other DLC packs, Wolfhunter can be purchased via the in-game Crown Store. Of course, it will be free for all subscribers to ESO Plus. The next upcoming DLC after Wolfhunter; Murkmire, still has no release date. It's likely to come late in the year, at least a few months after Wolfhunter. That DLC is more likely to compare to Summerset in terms of size; it will add a major new region and much more content than Wolfhunter.