Recently, Gearbox promised that they would be releasing details about the four new Borderlands 3 Vault Hunters during the next two weeks. Now, the studio has released the first of what will presumably be a four-part Borderlands 3 trailer series; a character trailer about Zane Flynt, "The Operative," and one of the new Vault Hunters.
"Friends Like Zane": The Zane Flynt Borderlands 3 Trailer
The brief new "Friends Like Zane," Borderlands 3 trailer gives fans a deeper look at the character of Zane Flynt. For instance, this is actually the first time fans have heard him talk, revealing that he actually has a strong Irish accent. The trailer doesn't feature any gameplay, but it does give fans a few indications of what Zane's abilities will be; his holographic double, for instance. Known as "The Operative," Zane Flynt is the brother of Captain Flynt and Baron Flynt; both bandit leaders from past Borderlands games. However, while his brothers were simple bandits, Zane is an intergalactic mercenary and corporate assassin.
Although the trailer didn't focus on it, Zane can also deploy a drone called the SNTNL. It did briefly show his final Action Skill, the Barrier; a personal energy shield that appears in front of him. Each Vault Hunter in Borderlands 3 has 3 different "Action Skills," with each part of a different skill tree. Zane's three skill trees are Doubled Agent, Hitman, and Under Cover; corresponding to his Digi-Clone, SNTNL drone, and Barrier respectively. When playing the game, players choose a single Action Skill to have equipped at a time. However, Zane has the unique ability to give up the ability to use grenades in order to equip a second Action Skill.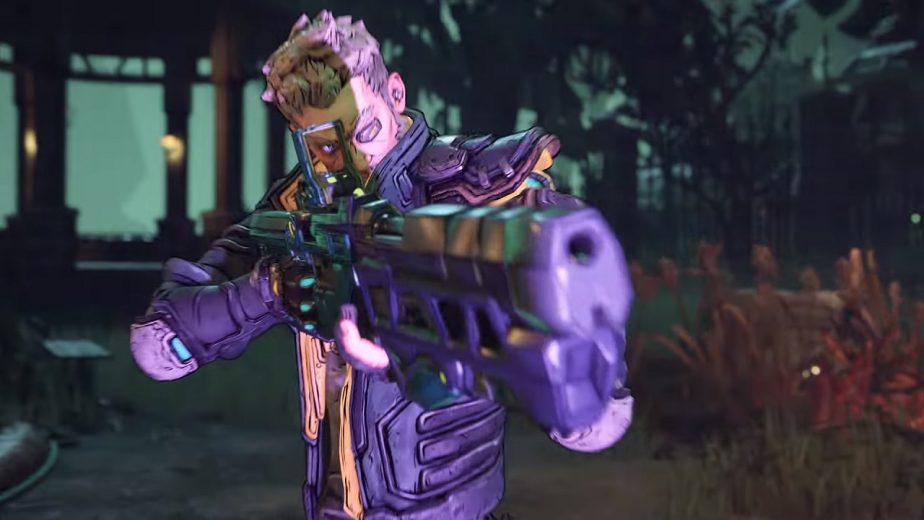 Stay tuned over the course of the next two weeks for more on the Borderlands 3 Vault Hunters. It seems very likely that Gearbox will be releasing character trailers for Amara, FL4K, and Moze, as well as further details about their Active Skills.