In a holiday message to the studio's fans, CD Projekt Red has offered reassurances that they aren't rushing Cyberpunk 2077. The game was widely regarded as 2018's most highly anticipated title. However, it doesn't look as though the pressure is getting to the developers. Professional estimates put the game's release in late 2019 or early 2020. Unfortunately, nobody can yet be sure, as no formal Cyberpunk 2077 release date has actually been announced.
Happy Holidays Chombattas! 💛💙 pic.twitter.com/OceQrOuKxw

— Cyberpunk 2077 (@CyberpunkGame) December 24, 2018
CD Projekt Red's Approach to the Cyberpunk 2077 Release: "Coming When It's Ready"
While wishing happy holidays to the account's followers, the official Cyberpunk 2077 Twitter account posted a gif; "This holiday season, take all the time you need," it says; "Coming when it's ready."
After almost five years of relative silence from CD Projekt Red on their ambitious sci-fi project, Cyberpunk 2077 took the gaming community by storm following E3 this year. In addition to a story trailer and the release of numerous details about the game, CD Projekt Red eventually released a 40-minute gameplay demo too. Although it shows pre-alpha gameplay footage, the demo was certainly extremely impressive. With the game's release growing closer, CD Projekt Red is likely to increase their marketing presence even more in 2019. Certainly, fans should expect to see a huge E3 presence from the studio this coming year.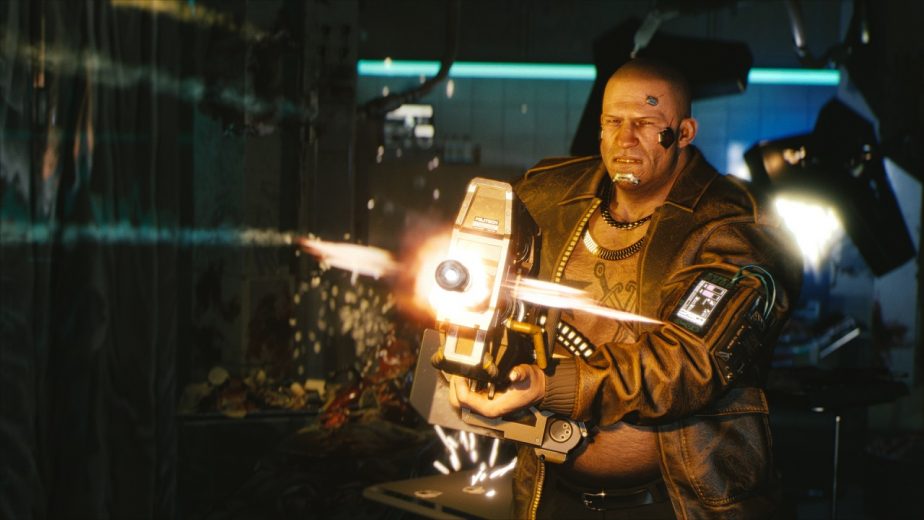 A recent report from a Polish analytics company makes clear that analysts expect Cyberpunk 2077 to launch in the fourth quarter of the 2019 financial year. That means either late 2019, or early 2020. Of course, no formal date has been announced, and delays are always possible with a project of this scope and scale. While it's still a while for fans to wait, they can at least look forward to seeing plenty more of the upcoming game relatively soon. Expectations are certainly high; the CEO and CFO of CD Projekt Red recently said that they hope that the game will be as good or better than Red Dead Redemption 2.