There are two parts of Destiny – PvP and PvE. PvE aspect of the game includes Raids, Strikes and Story missions while PvP part of the game comes with the Crucible, Competitive mode, Iron Banner and previously Trials of the Nine/Osiris (rip for now). There is a whole player base who only likes to play Destiny's Crucible for its fun gunplay and powerful weapon builds. Obviously, when it comes to PvP, the one thing that matters the most is how good the Crucible Map is made.
Destiny 1 – Crucible Maps
When Destiny 1 was released back in 2014, it came with 11 Crucible Maps. Some of the fan-favorite maps like Rusted Lands, Twilight Gap, and Shores of Time were all-time favorite maps of the Destiny Community. Bungie has already added some of the maps from Destiny 1 that players requested. Distant Shore (Shores of Time), The Burnout (The Burning Shrine) and Bannerfall.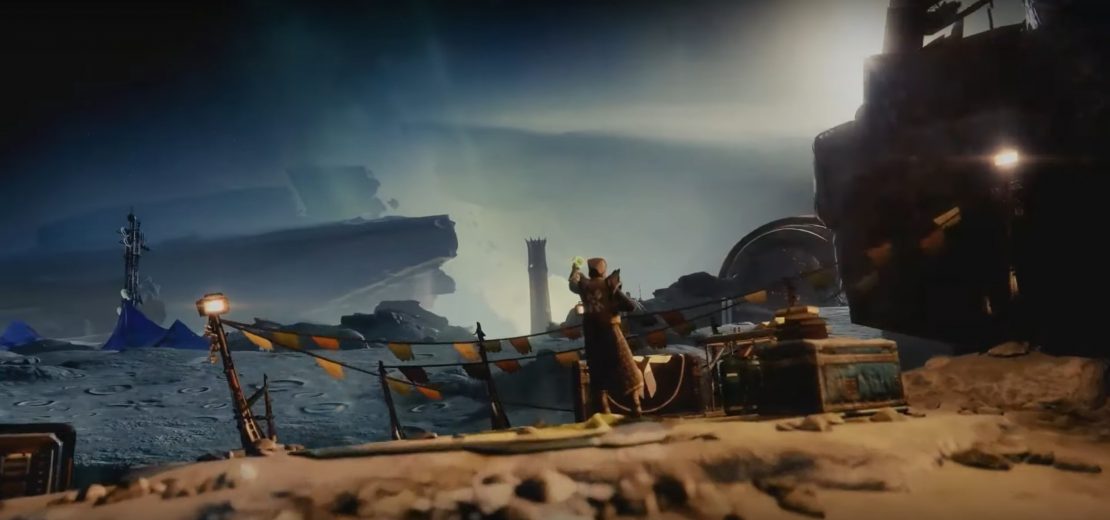 On June 4, Shadowkeep (Destiny 2's upcoming expansion) was announced by Bungie with some really exciting features like Armor 2.0, Finishing Moves, and Cross-Save. This expansion will take Guardians of the Last City back to the Moon. Old enemies are also returning as Nightmares (Crota, Skolas, Omnigul, and Aksis). Bungie also said that they are leaning more towards RPG with Destiny franchise after the split from Activision.
As far as the PvP aspect of the game is concerned, Luke Smith clarified that they have no plans on bringing back Trials of the Nine this fall. But it is on Bungie's to-do lists. Maybe we'll see Trials sometime in Year 3.
Twilight Gap (Crucible Map) Returning with Shadowkeep
With the announcement Shadowkeep, Bungie teased a fan-favorite map returning – Widow's Court. Yesterday, Bungie released an Insight video detailing the remastered version of the Moon. They also teased some of the PvP footage in the ViDoc. And it seems we've figured out yet another Crucible Map returning – Twilight Gap. Twilight Gap was one of the best maps in Destiny 1. And it looks like now it's coming to Destiny 2 (finally). Take a look:

Destiny 2: Shadowkeep will be coming to PlayStation 4, Xbox One and PC on Sept.17, 2019, and later in November on Google's Stada.