Elder Scrolls Online Murkmire was first announced alongside Wolfhunter at E3 earlier this year; the two DLC expansions for The Elder Scrolls Online which will release this year. Wolfhunter has already launched, and now Bethesda is preparing to launch the second, larger DLC. As such, the studio has now published a preview of the content expansion, along with Update 20, which will accompany it.
The Elder Scrolls Online Murkmire DLC
Wolfhunter, which launched earlier this year, was a relatively small DLC compared to larger expansions like Summerset. While Murkmire will not be quite as big as those largest DLC expansions, it is still a sizeable region DLC. The Murkmire region is set in Black Marsh, the homeland of the Argonians; "Venture into Black Marsh and experience Argonian culture like never before in Murkmire," says Bethesda's latest update; "The Elder Scrolls Online's next DLC game pack. Explore what's coming with this new zone and learn about the Update 20 base-game pack."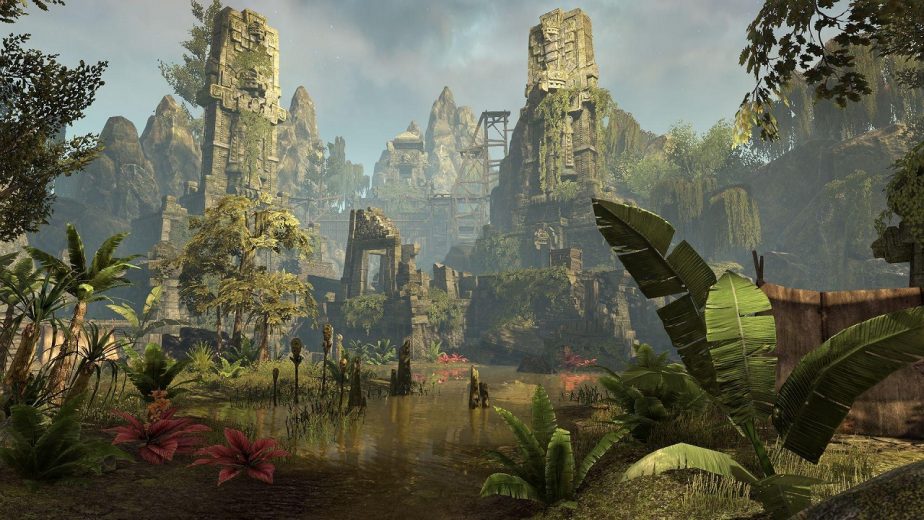 According to Bethesda, Murkmire will include a new storyline, the new region, and a variety of other features. The DLC will also include a new faction which players can join; "In this new story quest," continues the update; "you'll contend with the dangerous Blackguard faction, suspicious and leery Argonian tribes, menacing grave-robbers, ancient traps, savage beasts, and even flesh-eating plants! Fortune and adventure await in the deep murk, but for those who delve into its fetid swamps and dilapidated ruins, Murkmire's greatest prize is knowledge."
The Murkmire region also contains a new group arena; Blackrose Prison. According to Bethesda, the prison was; "built in a single day centuries ago by the powerful mage Pelladil Direnni and his Stone Atronachs". At one time, the prison was a feared Imperial penal colony. The Blackguards now call the prison home. Players can enter the prison, which also serves as a four-player, five-stage leaderboard arena. Arena rewards include new weapons and item sets, as well as four new sigils.
Update 20 for The Elder Scrolls Online
As is often the case for Elder Scrolls Online DLC, Murkmire will launch alongside a major update. In this case, Update 20. Foremost among the update's new features are new changes to the Alliance War. Bridges and Milegates will become fully destructible. While this allows certain routes to be blocked off, players can now find new goat paths, allowing players to sneak back and forth between areas. In addition, Bethesda will be adding new Outposts all across Cyrodiil.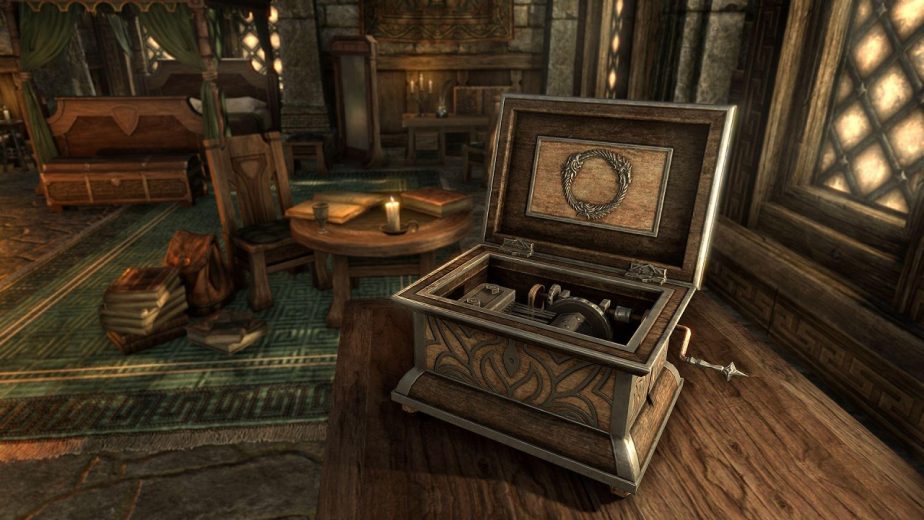 Update 20 is also bringing changes to The Elder Scrolls Online's Housing System. Players will be able to move multiple items at the same time now, and there will also be a new undo function. As a major new addition, Music Boxes will be added as a furnishing. In addition to these changes, Update 20 will bring a host of quality-of-life improvements and combat alterations.