The second January patch for Fallout 76 went live yesterday, and initially, things seemed to be looking good. The update brought a range of new bug-fixes and nerfed a major damage exploit, among other things. However, reports from players are emerging today which suggest that the update has had some huge negative effects; namely, that it has reintroduced a number of old bugs back into the game.
The Fallout 76 Update Seemingly Removes Several Past Bug-Fixes
At this stage, it's unclear exactly what has gone wrong. Gamers have already taken to Reddit to voice complaints over the new patch, prompting Bethesda to respond that; "We are talking with the dev's on this currently". One theory is that the new update may have overwritten changes made in the first January Fallout 76 update. However, fans will have to wait for an explanation from Bethesda to know for sure. As reported by Eurogamer, it seems that the latest patch has reset the weight of Bobby Pins from 0.001 to 0.1. While this wasn't a bug per se, it was a change which Bethesda made in a recent patch based on community feedback. As such, it seems highly unlikely to be intentional.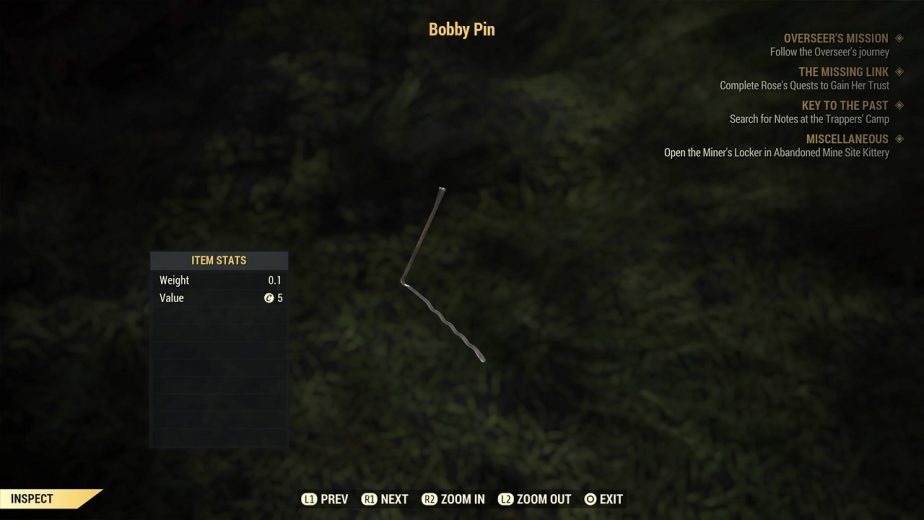 When it comes to bugs, there have been a variety of conflicting reports from players which suggest that some bugs which were previously fixed are back in the game. Some suggest that item duplication may be back, for instance; however, concrete evidence for this one in particular is proving hard to come by. As the update has only just launched, it's likely that more evidence in screenshot and video form will surface over the next few days. Players should be able to get a clearer picture of exactly what problems are actually back soon. Certainly, it sounds as though Bethesda made a mistake by launching this latest update. Given the widespread outcry from fans already, it's possible that Bethesda may choose to roll back the update entirely.
The update does seem to include at least one new bug of its own, which has already been spotted by players. According to 'ONEMANCLAN530' on Reddit, there is a new bug which prevents bulk junk items from being used to craft or repair. Bethesda has already replied to the thread, saying; "Letting the team know about this now. Thank you for letting us know."
No doubt Bethesda will respond more directly to this latest problem soon. For now, however, players will have to hope that either a fix or a patch rollback comes ASAP.