One day after his official announcement, Respawn have released a brand-new Apex Legends Octane character trailer. Octane is now available in Apex Legends as part of the launch of Season One. The newest Legend brings a host of unique abilities to the game's roster, with an emphasis on speed and reckless mobility; abilities which fans can get a glimpse of in the new trailer.
What the Apex Legends Octane Trailer Shows for the Newest Legend
"Twenty-four hours after riding a grenade blast to beat the Gauntlet's speed record," says Respawn; "Octavio Silva awoke with brand-new robotic legs, and thus, Octane was born". Octane is the first new Legend to join the Apex Legends roster since the game's launch. While there are other Legends who are fast or manoeuvrable, Octane is in a league of his own when it comes to speed. This adrenaline junkie can literally sacrifice health for speed, and can even let his entire team go bounding over the map by deploying a Launch Pad.
As shown in the new Apex Legends Octane character trailer, Octane's first ability is a passive ability called Swift Mend. This gives Octane health regeneration over time, and his regeneration rate speeds up whenever he gets a kill or assist. His next tactical ability is Stim. He can use this ability to gain a 40% speed boost for 6 seconds, at the cost of 20% of his health. Finally, Octane has his Launch Pad ultimate ability.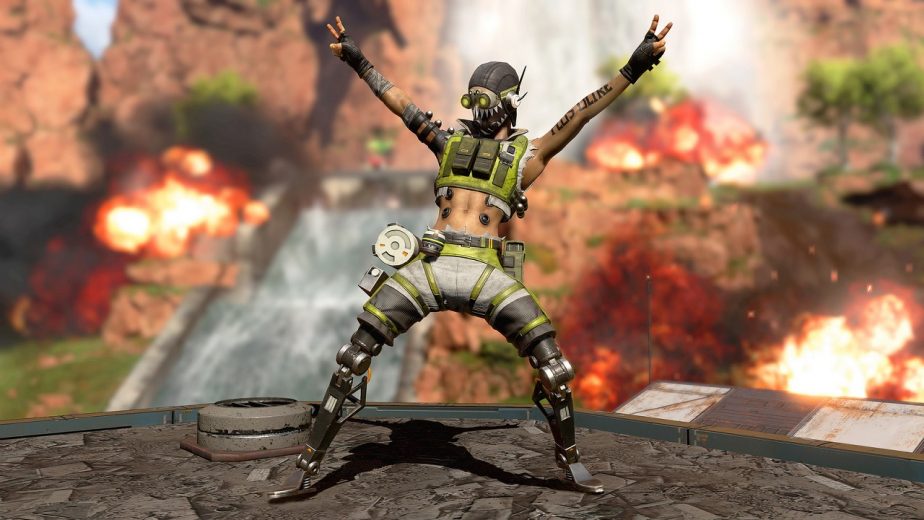 When he uses Launch Pad, Octane deploys a jump pad. If a character runs or jumps into the pad, it will catapult them across the map. The distance travelled varies depending on a character's velocity when they hit the pad. Sprinting into it with the benefits of Stim, for example, will send Octane soaring over the map. Some of these pads were actually quietly added to the game's map prior to Octane's announcement, teasing the upcoming reveal. Now, players can give Octane a try for themselves.