The latest Super Smash Bros Ultimate update has rolled out and people know what this means. First off, Nintendo has finally listened to their competitive community as Sakurai promised before the New Year. As such, we have a lot of character changes that will have to be looked at!
Sadly, this also means that the replays from the previous version will not be compatible with the game anymore. As such, they will be deleted when the new version of the game is installed. There have been some major gameplay changes included within this update as well. In fact, some might say that this update focuses on the aerials part of the game. Without further ado, let's discuss the ins and outs of the latest Super Smash Bros update.
Super Smash Bros Ultimate Update 2.0.0 Changes: Offline/Online and Piranha Plant added!
Spirit Board can now be played with up to 4 different players. All you need to do is select the Spirit you want to challenge on the Spirit Board. Then go to Party → Fighter to select the number of people who will play. Keep in mind that when playing with multiple people, you will lose the battle if any player is KO'd.
Speaking of Spirits, a bunch of new spirits will now appear in the Shop for the Vault section of the game. These spirits were available for collecting on the Spirit Board in multiple events. However, two spirits were actually exclusive for players who purchased Pokemon Let's Go! Pikachu or Eevee.
The below Spirits will now appear in the Shop.
・Partner Pikachu
・Partner Eevee
・Dice Block
・River Survival
・Golden Dash Mushroom
For Online players, the calculation method for Global Smash Power (GSP) has been changed. While no details have been revealed yet; we're certain that this will lead to an overall better matchmaking experience.
Finally, this newest patch will add the DLC character Piranha Plant. This is only available for the people who purchased the game and registered their purchase on My Nintendo. The DLC will be available for purchase to everyone else at a later date.
Super Smash Bros Ultimate Update 2.0.0 Changes: Gameplay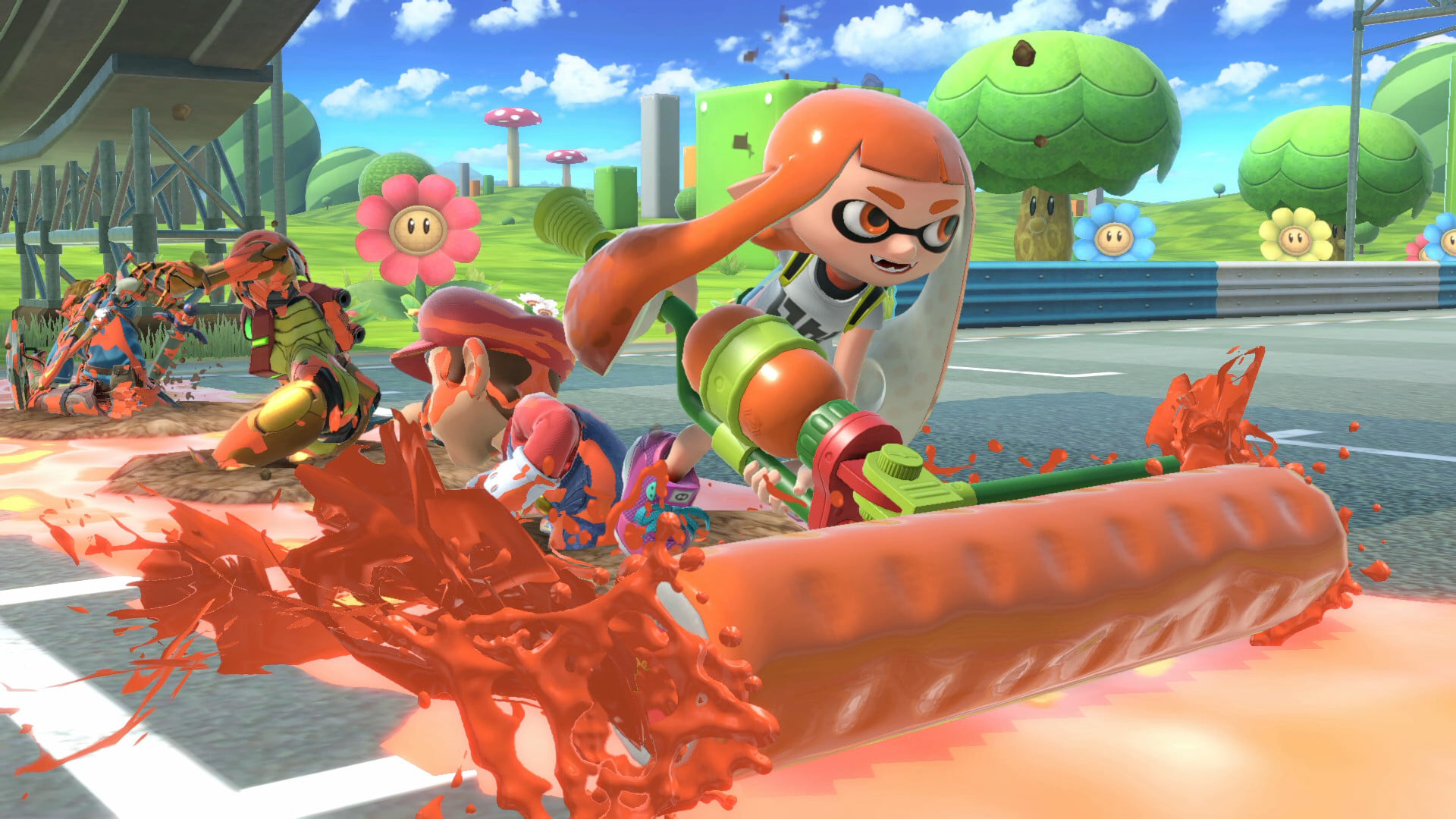 Let's address the general gameplay changes in the latest Super Smash Bros Ultimate update before going to character specifics. First off, pressing both jump buttons at the same time will now cause you to Short Hop. This will definitely help ease the Short Hop aerial attacks for some players.
Another quality of life change concerns the fixture of an issue where the KO score included your teammates' KOs when Team Attack was On. Finally, we go into the meat of the patch where several characters suffered from game-balance adjustments.
It should be noted that there's a common theme in the Patch notes. Namely that most aerials have reduced lag so you can grab ledges faster after inputting the move. In case you need further details, Nintendo prepared a full chart with all the character changes.
However, be forewarned that some players from the Shulk Discord have found out that there have been some false positives in the patch notes. While not everything has been tested by the community as of yet, a player has found that there are some mistranslations of the patch notes.
Went to the JP notes and the bury nerf is basically 'the less damaged an opponent is, the less they'll stay buried', so it'll still be effective at high percents probably? Maybe adjusted scaling idk pic.twitter.com/d5mZVLPrjx

— [email protected] IS IN SMASH (@perepereden) January 30, 2019
As such, you can stay tuned at VGR for further information regarding the new patch notes. For those who need to save their replays in the meantime, check out our guide on how to save replays before updating Smash to the latest version.
What do you think about the latest Smash Bros Ultimate update? Are you interested in the latest Patch Notes made by Nintendo? Are you one of the players who will get Piranha Plant right now? Let us know your thoughts on the VGR Forums and stay tuned for more news and updates.