It's time to d-d-duel everyone, because not only do we have exciting news that someone else is joining the Jump Force roster, but that someone is Yugi Mutou from the Yu-Gi-Oh series. Yu-Gi-Oh bewitched our hearts ever since it first released back in 1999, telling us the tale of Yugi as he discovers and solves the ancient Millenium Puzzle, plunging him into a world of discovery and epic card dueling.
This reveal comes from Bandai Namco's official Twitter account, which showed off our favorite duellist in action. What is he doing? We don't know, but it looks cool and that's all that matters, right?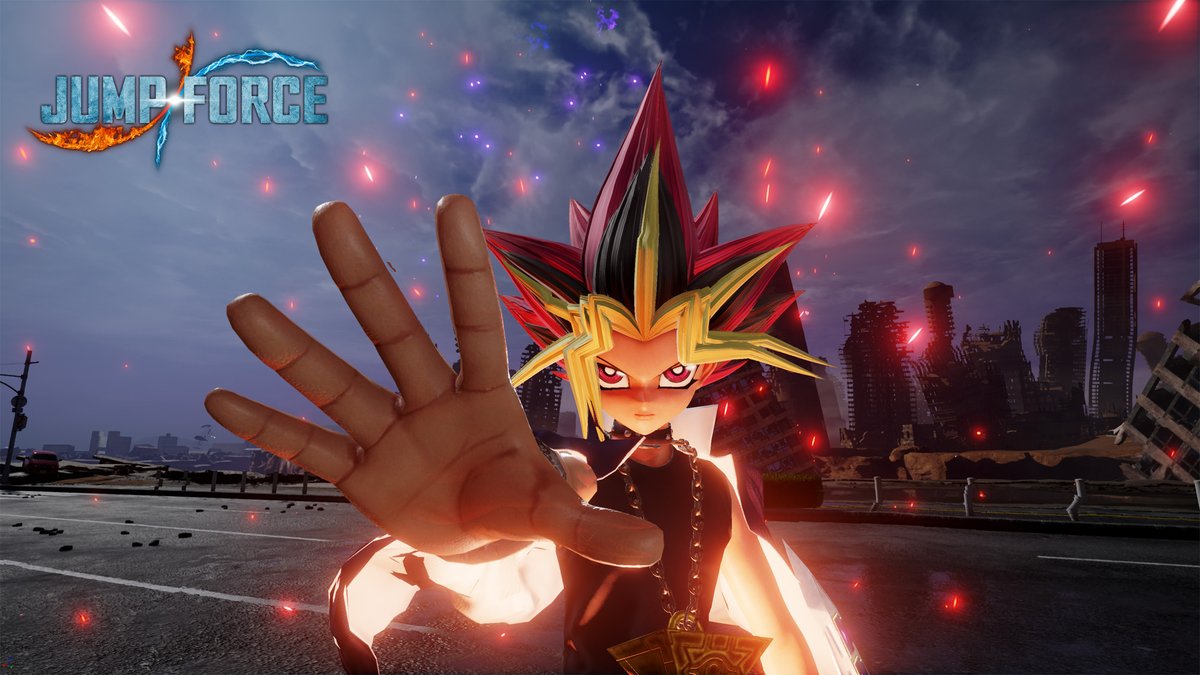 As the Jump Force roster gets bigger, more and more exciting speculation has started to spread on who the next character could be to join in the fun. At the moment of writing this article, there have been characters from One Piece, Naruto, Bleach, Hunter x Hunter, Dragon Ball, Death Note and now Yu-Gi-Oh confirmed to be making an appearance in some way or other.
That said, Bandai Namco has not yet revealed any other pieces of information on what the story will be about or why these characters have been brought to the modern 'real' world. We have speculated before that it has something to do with Death Note's villainous Light Yagami and Ryuk, but that hasn't officially been confirmed and so players are still in the dark about what to expect from Death Note's characters. What we do know is that neither Light or Ryuk will be playable, as Jump Force producer Koji Nakamura stated that they would simply be "too powerful."
The Jump Force team have also confirmed that there would be female characters joining the roster, however, since the reveal of Rukia Kuchiki there have not been any other reveal of a female character. Whether the team will make good on their word remains to be seen.