Capcom's Monster Hunter has become one of the most popular franchises in recent history. In fact, some gamers have considered the latest game in the franchise to be part of Capcom's Resurgence. The game boasts over 11 million sold copies and became one of the most popular games in Japan.
However, some players might be surprised to know that the game is actually 15 years old. That's right, the very first Monster Hunter game was released in March, 2004. Back then, it was considered a landmark for PlayStation 2 gamers in Japan. Now, 15 years later, Capcom decided to celebrate the anniversary of an amazing franchise.
Capcom Celebrates Monster Hunter's 15th Anniversary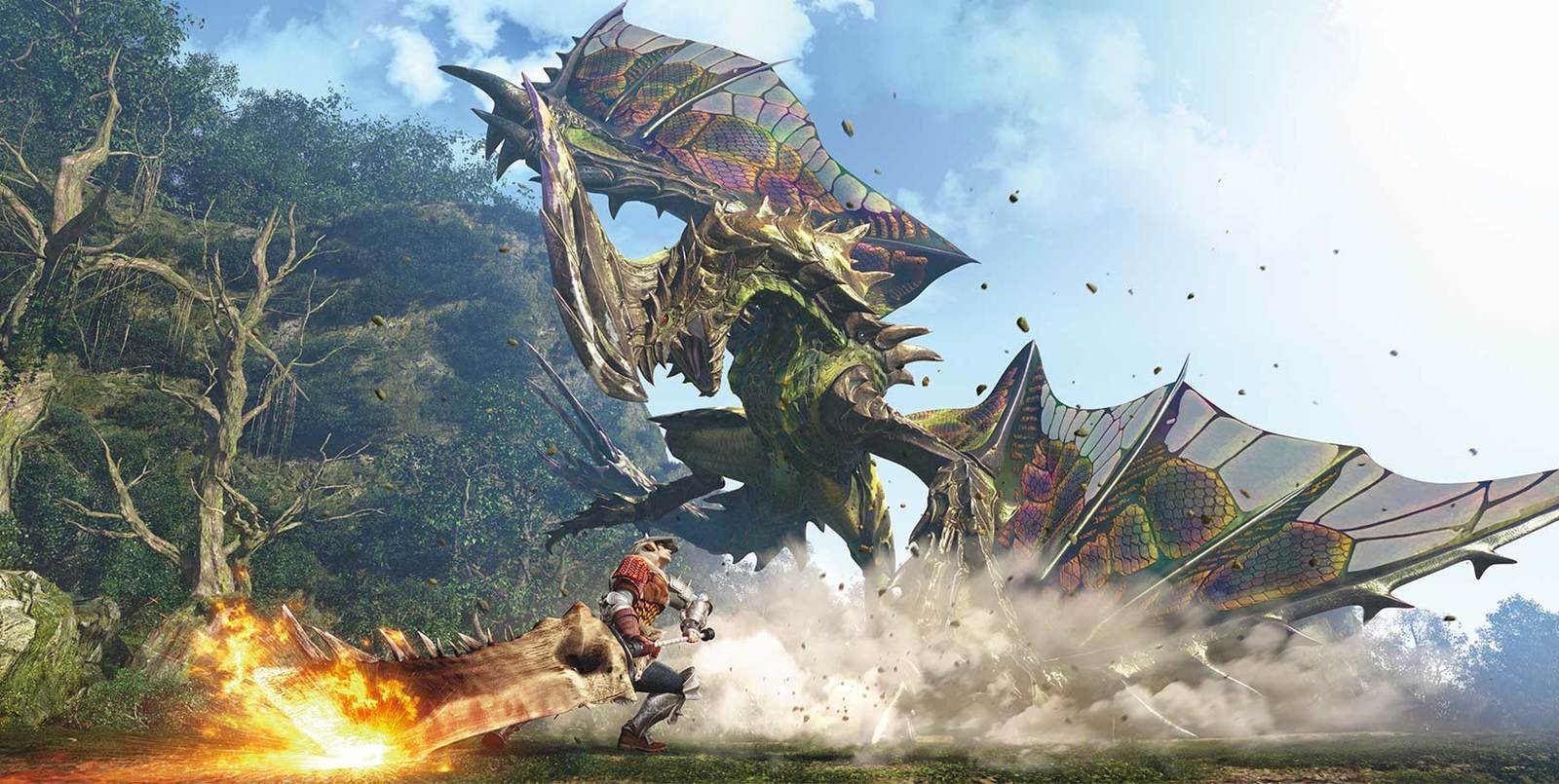 Capcom decided to celebrate the dedication the fans of the series have had for the game for well over a decade. To do this, the Japanese gaming company has made a commemorative video which shows the history of the franchise. In the video, we see the history of the Monster Hunter series, starting from the PS2 game and ending with Iceborne, Monster Hunter: World's latest expansion.
As some players might have noticed, we've come a long way from the PlayStation 2 days. The games have seen a constant process of evolution since the first game. From graphics to game mechanics themselves, the Monster Hunter series seems to have become a very important landmark in gaming history.
Capcom Thanks Fans for 15 Years of Monster Hunter Support
Capcom also made a microsite to celebrate the franchise's 15th anniversary. Of course, they also took a moment to thank the players for the continuous support for the franchise. "This anniversary is not only about memories, but Monster Hunter's continuing story. Thanks to the numerous titles and events held all over the world, Monster Hunter has grown to become more than just a game."
Of course, a lot of passionate gamers can't forget about the upcoming Monster Hunter movie. This movie will star Mila Jovovich and will be released in September 2020. Not only that, but we've also seen great crossovers with Assassin's Creed and even The Witcher!
Are you happy about the Capcom's celebration of the game's 15th Anniversary? What are your thoughts on Monster Hunter: World? Are you going to play the current Witcher crossover? Let us know your thoughts on the VGR Forums and stay tuned for more news and updates.