Shooting for the upcoming Witcher Netflix series has officially wrapped, and with the show on track for a release date later this year, Netflix and showrunner Lauren Hissrich have released a brand-new set of character photos. This isn't the first look at Henry Cavill as Geralt of Rivia that fans have been able to see. However, these photos feature him in full costume. Plus, they reveal two other cast members; a pair whom Netflix is revealing for the first time. The three characters who have been revealed are Geralt, Yennefer, and Ciri.
Character Photos from the Upcoming Witcher Netflix Series
Taking to Twitter, Lauren Hissrich recently tweeted out three character descriptions. These are the same descriptions which she once released to announce the choices for the show's main cast. However, this time, she included in-character photographs of the trio to accompany the descriptions. This is the first time that fans have been able to see Cavill in full costume and makeup as Geralt; the 'first look' from eight months ago was a recording from before shooting began. Plus, it only showed his head and shoulders.
However, these new photos are also the first time ever that fans have been able to see either Anya Chalotra as Yennefer of Vengerberg or Freya Allen as Ciri. Their casting was announced around nine months ago, some time after Cavill's, along with many other members of the central cast. That cast is already quite expansive, with characters like Jaskier, Cahir, Mousesack, Queen Calanthe, Stregobor, King Foltest, and many others.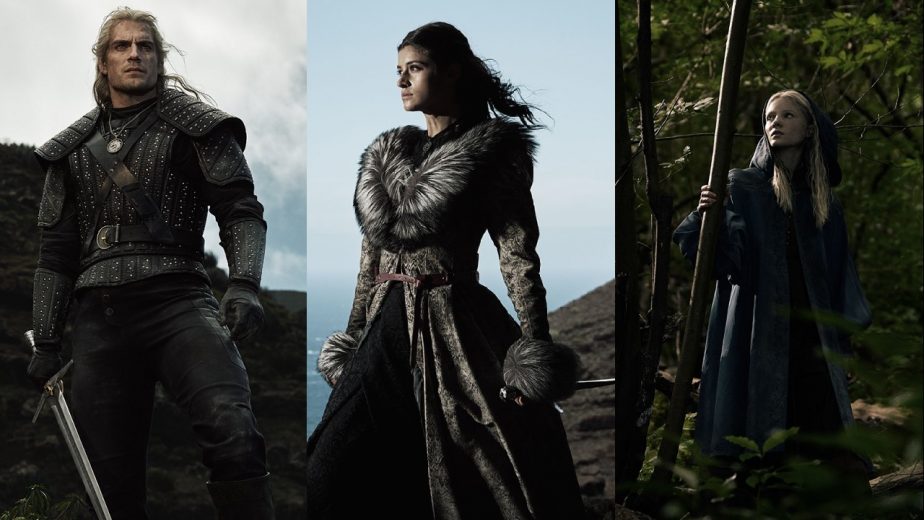 The Witcher Netflix series is a major investment for the streaming service, which is reportedly paying Cavill millions to star as Geralt of Rivia. (Not to mention the salaries of the rest of the cast or the other costs of production.) According to a leak from six months ago, the company has been very happy with what they'd seen already; so much so that they were ready to greenlight more seasons even before the release of Season 1. Creative Producer Tomasz Baginski has said that "The audience will love," Cavill in the role of Geralt of Rivia; a role he was very keen to play given his love of both the original novels and CD Projekt Red's games. Fans will get their next look at the upcoming series at a Comic-Con appearance on the 19th of July.