With the worldwide release of Battlefield 5 on the 20th of November fast approaching, and the game already available for EA Access and Origin Access subscribers, DICE has released a new Battlefield 5 guide for beginners. The guide aims to help new players get to grips with the game and its many features and modes.
DICE's Battlefield 5 Guide for Beginners
"Congratulations," says DICE; "you either own or plan to jump into a never-before-seen portrayal of World War 2 in Battlefield 5 – a sandbox of unscripted, destructive chaos for up to 64 players wielding a treasure chest of era-specific weapons, vehicles, and aircraft… We know all this can be overwhelming, so we've assembled an eight step roadmap…"
The DICE roadmap begins with War Stories. Like Battlefield 1's campaign, the Battlefield 5 War Stories are designed to teach players the game's mechanics. Not only are these unique and compelling stories, but they should improve your abilities in multiplayer too. The second step is a mode called Practice Range. Although this mode won't be available at launch, it will be coming to the game shortly after. Practice Range allows you to experiment with weapons, class loadouts, and plenty more.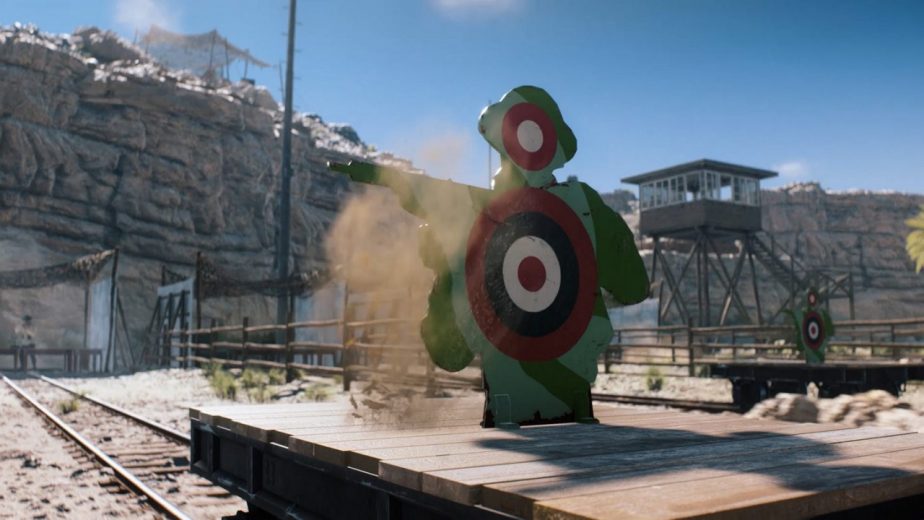 Step 3 on the DICE roadmap is to "Survey the Multiplayer Maps and Modes"; there are eight maps in total included at launch, and a number of different game modes. DICE recommends that players try Conquest first, which is generally seen as the default game mode for Battlefield. You can play Conquest on all eight maps, giving you opportunities to learn all of them over time. The rest of the roadmap covers associated areas like choosing Classes and trying other modes.
Steps 7 and 8 turn to the new Company system. This allows players to gradually assemble their own "Company" of soldiers, weapons, and vehicles. By completing Special Assignments and Daily Orders in-game, players can earn Company Coin; the in-game currency. You can spend this on weapon and vehicle progression options as well as cosmetic items.