Although it seemed to have launched a day early for some players, Battlefield 5 officially launches in early access today for subscribers to the Origin Access and EA Access services. To mark the occasion, EA DICE has released a new Battlefield 5 launch trailer. In stark contrast to the game's last trailer, this one is explosive from start to finish.
The Battlefield 5 Launch Trailer
Gamers who have subscriptions to either the Origin Access or EA Access services (Origin Access on PC, EA Access on consoles), can start playing Battlefield 5 from today. The game's official release date is the 20th of November, when it will release for everybody else. For the newest trailer, DICE is clearly focusing on two aspects; multiplayer and action. The game's last trailer, which was for its War Stories single-player campaign, was a much more emotional and story-driven trailer. The Battlefield 5 launch trailer is almost the precise opposite. It leaps from scene to scene at a breakneck pace, punctuated with dramatic explosions and sprinting infantry.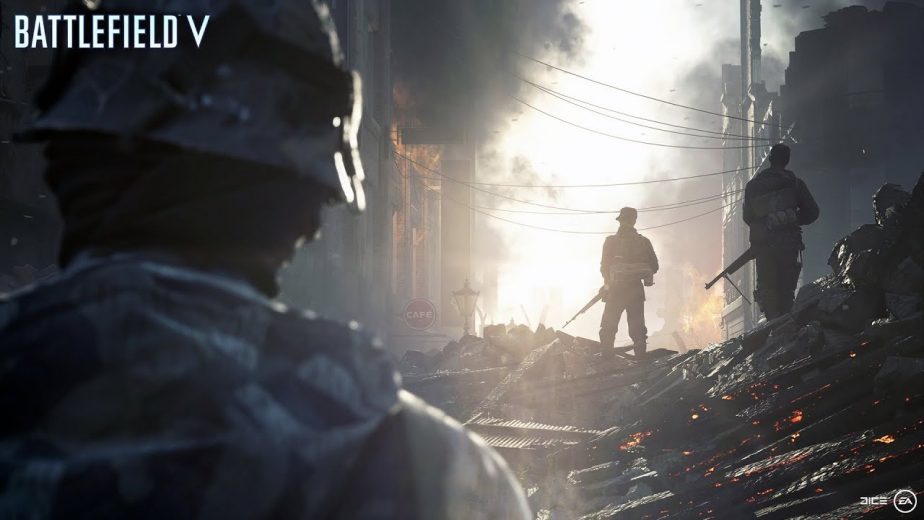 At launch, Battlefield 5 will include 8 different multiplayer maps for the game's various multiplayer modes; Aerodrome, Arras, Devastation, Fjell 652, Hamada, Narvik, Rotterdam, and Twisted Steel. These maps also feature in four of the new Grand Operations which will be included at launch. Additionally, there will be three single-player War Stories; Under No Flag, Tirailleur, and Nordlys. A fourth, The Last Tiger, is coming in December. DICE has already detailed plans for three upcoming chapters of post-launch content coming in the Tides of War post-launch schedule. The content plans includes new maps, Grand Operations, game modes, and more.
Among the changes coming to Battlefield 5 over Battlefield 1 is a new progression system, with multiple ways to improve your soldier classes, weapons, and gadgets, etc. Other key features, like the Firestorm Battle Royale mode, will be coming post-launch as part of Tides of War.