Following the conclusion of the Fallout 76 BETA yesterday, Fallout 76 is now available to pre-load on Xbox One, according to Bethesda. It will soon become available on PlayStation 4 and PC as well. Of course, the Fallout 76 pre-load option is only available to those who have pre-ordered the game.
#Fallout76 is now available to preload on @Xbox One. PlayStation and PC preloads are coming soon. Download now to prepare your exit from Vault 76! pic.twitter.com/j8dfzlgYBp

— Fallout (@Fallout) November 9, 2018
Fallout 76 Pre-Load is Now Available on All Platforms
The Fallout 76 pre-load option will allow players to avoid a lengthy download when the game releases on the 14th of November. However, you will still need to download a huge day one patch. Nonetheless, Fallout 76 is around 45 GB; a sizeable amount of data. As such, being able to download and install it ahead of time should save many players a few hours on the 14th.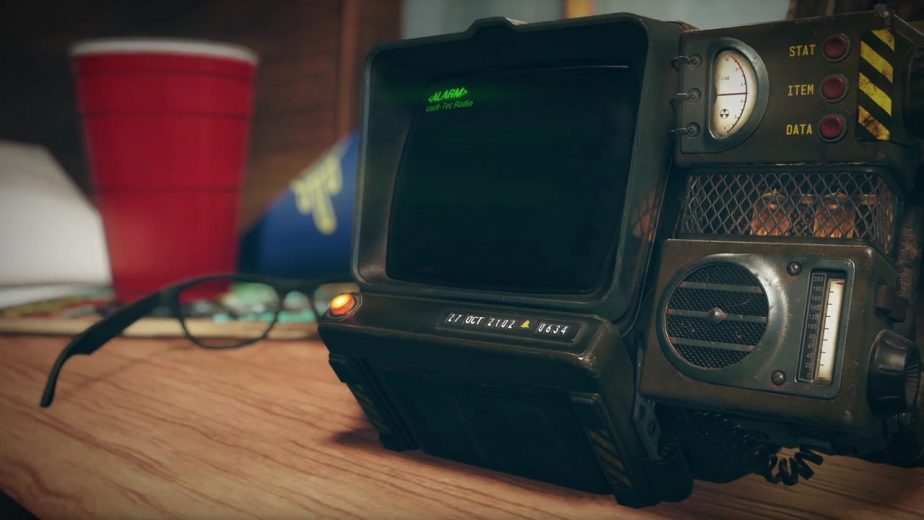 According to a follow-up Tweet from the official Fallout Twitter account, players are safe to delete/uninstall the Fallout 76 BETA files. Because player progress is saved on the game's servers, the progress of participants in the BETA will carry over to the full release of Fallout 76. Players on PC will get an extra update to help prepare the PC version of the game for launch, but this should be relatively small. (Certainly smaller than the game's day one patch.)
To clarify for those asking, you are safe to remove/uninstall B.E.T.A from your Xbox One or PlayStation 4. PC players will receive a small update to their existing B.E.T.A. download to prepare them for November 14.

— Fallout (@Fallout) November 9, 2018
Since the end of the Fallout 76 BETA, Bethesda has announced a number of features or fixes coming at launch. It remains to be seen whether the PC version of the game's framerate will remain locked at 63fps, or whether that was indeed merely a stopgap measure to prevent the speed hacking exploit discovered by BETA players. The studio has promised to address both any hacking issues that emerge and also the array of bugs which have been discovered by fans. Indeed, Bethesda launched a huge 30 GB update before the BETA had even ended. Other features, such as an increased capacity for the Fallout 76 stash, and the possibility of text chat on PC, have been acknowledged by Bethesda but not yet confirmed for launch.